New Delhi
Farmer leaders have responded to Meghalaya Governor Satya Pal Malik's offer to mediate between the Center and the protesting farmers. Farmer leaders said on Tuesday that the BJP government should listen to the right-thinking people in the party and start the stalled talks since January.
Malik, who has been supporting the protesting farmers, had on Sunday asserted that he was ready to mediate if the Center agreed to give a legal guarantee on the minimum support price (MSP) for crops. Malik had said this at a program in Jhunjhunu, Rajasthan.
Only one thing will solve the whole issue. If the government agrees to give MSP guarantee, I will mediate and explain to the farmers.
Satya Pal Malik, Governor of Meghalaya
Kavita Kuruganti of Alliance for Sustainable and Holistic Agriculture (ASHA) believes that right-thinking people in the Bharatiya Janata Party should continue to pressurize the farmers to fulfill their demands. He said that I believe that there is no need for mediation between the government and the farmers. Right minded people in BJP should continue to pressurize the party and the government to fulfill the demands of the farmers.
After all, why has Satyapal Malik become a headache for BJP? again created uncomfortable situation
Kuruganti said there was no logic behind the refusal to meet the legitimate and reasonable demands. This farmer-friendly voice in the party should also ensure that morality in the party does not fall so much that it cannot be turned back. He should ensure the dismissal and arrest of (Minister of State) Ajay Mishra Teni.

Action reaction and now indecent remarks against Modi, where is Rakesh Tikait taking the farmers' movement
Agreeing with Kuruganti's views, the Bharatiya Kisan Union (BKU), part of the United Kisan Morcha (SKM) and an influential group in western Uttar Pradesh, said Malik had supported him in the past, but the BJP had not listened to him. However, if the demands are met, he is ready to act as an intermediary.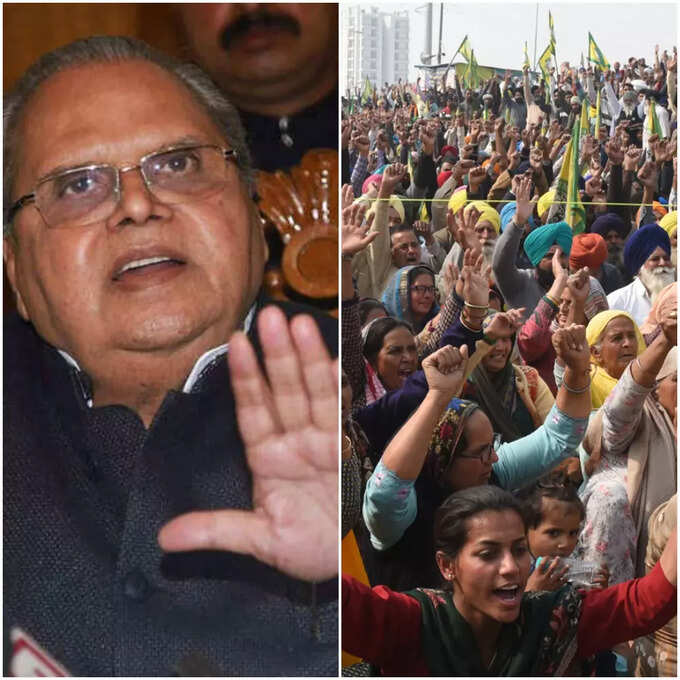 .