Highlights
BJP MLA Tanmay Ghosh joins TMC
BJP accused of spreading anarchy in Bengal
TM bid – Tsunami will come before Mamata reaches Tripura
Kolkata
Bishnupur MLA Tanmay Ghosh on Monday joined the Trinamool Congress (TMC) in West Bengal. He alleged that the Bharatiya Janata Party (BJP) is indulging in the politics of vendetta. Talking to reporters, Ghosh claimed that the BJP was trying to create anarchy among the people of West Bengal, due to which he joined the TMC. At the same time, BJP alleged that its MLA has been intimidated and inducted in TMC.
He said, 'I urge everyone to join TMC for the welfare of West Bengal. The hands of Chief Minister Mamata Banerjee need to be strengthened. Ghosh alleged that the BJP was doing politics of vendetta and trying to create anarchy in the state. Ghosh had left the TMC and joined the BJP in March, days before the assembly elections in West Bengal. Earlier, Ghosh was the TMC's youth wing president of Bishnupur city in Bankura district and also a councilor of the local civic body.
Welcoming Ghosh into the party, state education minister Bratya Basu said the BJP was trying to take revenge on the TMC after the elections. "We will fight the BJP politically. She is trying to make the people of West Bengal look inferior. Basu said that many BJP leaders are in touch with TMC.
West Bengal News: Mamta's counterattack- 'If we cannot compete with us, then the BJP government of Delhi takes the help of the investigating agency'
Basu claimed that BJP MLAs from Tripura are also in touch with TMC. He said that when Mamata Banerjee steps into Tripura, there will be a tsunami. The BJP leaders of that state are well aware of this. Basu alleged that Tripura has turned into a valley of fear under the leadership of the BJP.
On the other hand, West Bengal BJP President Dilip Ghosh said that TMC was trying to put MLA Tanmay in its side for a long time. He said, 'Those people were after him (Tanmay Ghosh) for a long time, they left TMC and came with us, they also got an FIR against Tanmay Ghosh, they were intimidated in every way. He was forced to join TMC.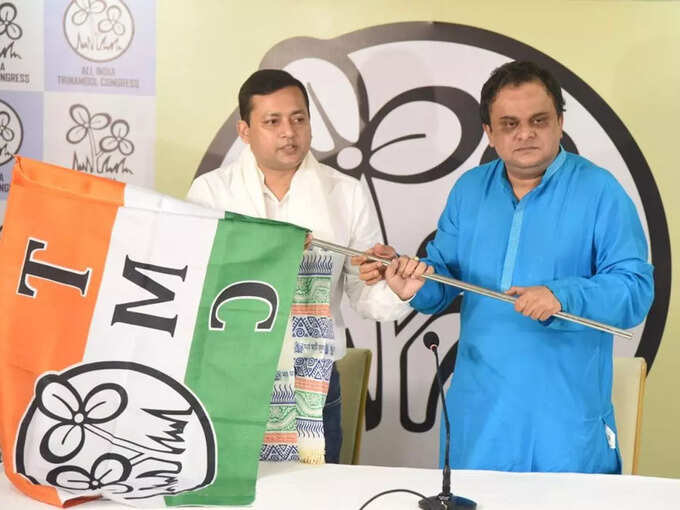 BJP MLA Tanmay Ghosh joins TMC
.