The dazzling start to the season by Vinicius, suddenly a scorer, suddenly safe, suddenly speaking the combinatorial language of Benzema, also aroused the immediate preventive suspicion of his possible transience. It could be extinguished at any moment, like the night of the double against Liverpool last year, the prelude to a kind of disappearance of the Brazilian. But no. At the Kiev Olympics, he extended the moment a little more with a double for YouTube summaries, with airs of a video game in the second of the goals.
0
Anatolii Trubin, Ismaily (Viktor Korniienko, min. 74), Kryvtsov, Marlon Santos, Dodo, Alan Patrick (Stepanenko, min. 78), Mateus (Marlos, min. 45), Pedrinho, Manor Soloman (Marcos Bahía, min. 45 ), Maycon de Andrade Barberan and Fernando (Mykhailo Mudryk, min. 73)
5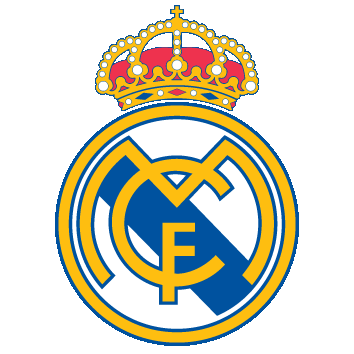 Courtois, Lucas Vázquez, Eder Militao (Jesús Vallejo, min. 86), Alaba, Ferland Mendy (Marcelo, min. 68), Casemiro, Kroos (Federico Valverde, min. 77), Modric (Camavinga, min. 77), Rodrygo (Marco Asensio, min. 77), Benzema and Vinicius Junior
Goals 0-1 min. 36: Kryvtsov (pp). 0-2 min. 50: Vinicius Junior. 0-3 min. 55: Vinicius Junior. 0-4 min. 64: Rodrygo. 0-5 min. 90: Benzema.
Referee Srdjan jovanovic
Yellow cards Marcos Bahía (min. 45)
It was a play that in previous seasons of his series always ended up against the leg of an opponent, in a slip off the field, in a stumble. However, in Ukraine it crystallized into a small work of art that had lived in his head for a long time and could not be transferred to the countryside. He started outside the area with two bikes that caused a narrow corridor to open between two rivals. He sneaked past it to the penalty spot, but ran into two others along the way, both of which he planted with a dry cut back out. He lengthened the deception with another touch that eliminated the last defender and shot the goalkeeper through a crack with his left. Pillería, overflow and poise.
And the smile of then, not excessive, as a happy routine, which according to him was partly: "I always make this play in training, and it always comes out, but in the game sometimes it costs me a little," he said. "I'm still working, I'm 21 years old, and a long time to evolve. It's normal that I'm going to fail, but I'm going to try again, and sometimes it's going to work out. "
Vinicius is great in the repetitions, in the pursuit of the things that make him happy, like leaving a trail of clueless after giving seven touches, a little against the advice of Ancelotti, who threw him in public that it is difficult to score after rubbing the ball too much. The Brazilian dedicated the goal to the coach, with whom he maintains an idyll that Ancelotti cultivates sly from the side. He dedicated the goal to him: "The coach always asks me to score. From the band he always tells me: 'I'm going to take you away, I'm going to take you away,' said Vinicius with amusement.
Brazilian connection
He had let himself be carried away in the exuberance of slalom, but only after having fulfilled in defense and having scored another goal closer to the Italian canons. Benzema left a ball close to the edge of Modric while the Brazilian accompanied the operations with a deflection towards the center of the small area. Modric sent it there first time, Vinicius controlled and tac, he delicately holed it over the goalkeeper. "After the first Rodrygo told me 'that's it', but I always want another one," said Vinicius, who continued to complete that fantasy zigzag.
With that sum already seven goals in 11 games this season, one more than those he scored in the entire past, in 49 games. He also has three assists, the last on Tuesday in Kiev, to complete the first time in which he has directly participated in three goals since playing for Real Madrid. He gave it to Rodrygo, in a move that the pair of young Brazilian wingers have known by heart since they began to play together from time to time in the lower echelons of their national team. "With Rodrygo we have done this for a long time. I always know what to do. We have made a lot of plays there [en la selección], and we have to make a lot of plays here, "he said.
Vinicius took the photographs, but in all the goals there was Benzema, who closed the scoring equaling Santillana as Madrid's fourth all-time scorer, with 290 goals. The Frenchman was looking for a pass from Lucas Vázquez who ended up 0-1 at his own door. He stole and gave Modric the ball that started the 0-2 play, passed it to Vinicius before the 0-3, and also gave it to Vinicius immediately before he served Rodrygo the fourth.
Then he sealed the game by also scoring his goal, which he persistently pursued in the last leg of the match, and took home the trophy for best player of the game. As always, he was in everything, and now also in scoring: 11 goals in 11 games, between the League and the Champions League. He had for everyone, also with the word: "Vinicius is young, but he deserves what he does, he helps a lot. He is a crack and I hope he continues like this until the end of the season ".
You can follow EL PAÍS DEPORTES in Facebook and Twitter, or sign up here to receive our weekly newsletter.