Kabul
After forming a caretaker government in Afghanistan, the Taliban have started a series of atrocities on the people. The proof of this is a video which is going viral on social media. In the video, two men are seen lashing out at someone and the sound of the woman screaming is heard. However, being hidden behind the car, it is difficult to see who is being the victim of this atrocity.
Afghan woman screaming in pain

It is being claimed that this video is from Afghanistan. Taliban fighters are lashing out at Afghan women and she is screaming in pain. In the video, a car and some people can be seen standing nearby. So far, many such videos have been shared on social media which claim Taliban atrocities. At the same time, the Taliban have also been seen firing bullets at the protesters.
Taliban havoc on journalists
Earlier it was reported that Taliban fighters kidnapped and thrashed two journalists of Afghanistan's news website Atilatroz. After being released from captivity, these two journalists narrated the stories of Taliban's atrocities to the whole world. Atilatroz is a news website famous for investigative reports and anonymous whistleblowing from Afghanistan. The Taliban had been quite furious about their reporting for the past several months.
Taliban Attack On Journalists
marks of beating on the body
Now after taking power in Afghanistan, Taliban fighters have kidnapped and beaten two journalists of this website Taki Daryabi and Nematullah Cash. Both the journalists were beaten so badly by the Taliban that the marks of wounds are clearly visible on their bodies. He told that after capturing the Taliban fighters, the two took them to different rooms and beat them up badly. Both the journalists have been taken to the hospital for treatment. The Taliban has not yet given any statement on the matter.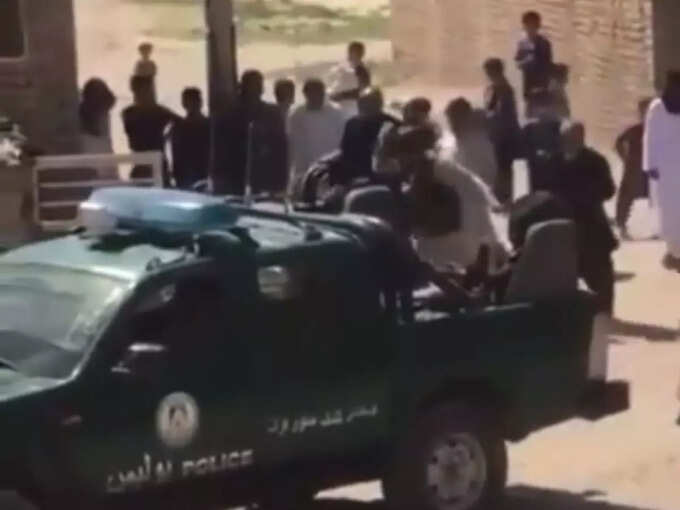 Taliban atrocities (Photo Credits: Twitter)
.