New Delhi
Due to the support of the farmers' movement, there has been no decrease in the attitude of the marginalized MP Varun Gandhi in the BJP. Now he has tried to show a 'mirror' to the party by sharing a part of a speech of former PM Atal Bihari Vajpayee, who is considered the best leader of BJP. In the video, Vajpayee warns the then Indira government not to try to suppress the peaceful movement of farmers.
Varun Gandhi, MP from Pilibhit in UP, posted a short clip of former Prime Minister Atal Bihari Vajpayee's 1980 speech on Twitter, in which Vajpayee extended his support to farmers and warned the then Indira Gandhi government against their repression. Gandhi tweeted, 'Wise words from a leader with a big heart…'
BJP MP Gandhi is vocally supporting the farmers agitating against the three agricultural laws of the Modi government. His tweet containing Vajpayee's speech is being seen as his message to the central government.
Jyotiraditya Scindia vs Varun Gandhi: Amazing coincidence! There is also an interesting story of increasing stature in BJP.
In the video clip, Vajpayee can be heard telling a gathering that farmers cannot be intimidated. In the video, Vajpayee is seen saying, "If the government suppresses (farmers), abuses laws and suppresses peaceful agitation, we will not hesitate to join the farmers' struggle and stand with them."

Attempts are being made to make Lakhimpur incident 'Hindu vs Sikh', alleges Varun Gandhi
Varun Gandhi has demanded strict action against those responsible for the deaths of 4 farmers in Uttar Pradesh's Lakhimpur Kheri, who were rammed into cars allegedly belonging to BJP leaders. Gandhi was recently removed from the BJP's national executive. This was seen as the displeasure of the party leadership with Gandhi.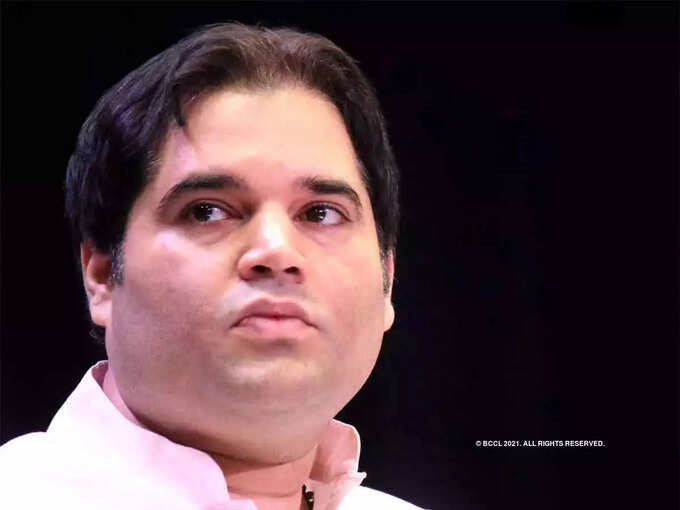 .