Washington
Talks are going on between the Taliban and the US in Doha, the capital of Qatar. Just before the start of this meeting, America has put an end to the ongoing speculation. The US State Department has insisted that the talks do not mean that the US is going to recognize the Taliban government. In this meeting, the Taliban called on the US to lift sanctions on foreign assets and accounts of the Afghan government.
Taliban tells US not to enter airspace
The Afghan Foreign Ministry issued a statement saying that the Taliban delegation has asked the US not to violate Afghanistan's airspace. The Taliban also asked the US to refrain from interfering in Afghanistan's internal affairs. The ministry also said that the US has talked about giving the corona virus vaccine to Afghanistan.
US-Taliban talks to be held in Doha, first meeting after capture of Kabul
America said – we are in touch with Taliban
Regarding this meeting, the US State Department said that it is in constant contact with the Taliban. This conversation is also being done because of the same contact. During this we will hold talks with the Taliban on many issues. In this, American citizens present in Afghanistan and Afghan citizens trying to get out will also be discussed.

'Ashraf Ghani ran away with money, I have CCTV footage', claims former Afghan President's bodyguard
Talks with Taliban do not mean recognition
The BBC quoted US officials as saying that the talks do not mean that the US has accepted Taliban rule. Earlier, the US has on several occasions talked about adopting a policy of wait and watch when it recognizes the Taliban government. The US says that if the Taliban keeps its promises, then only its government can be considered for recognition.

'Terrorism is a tiger, it also eats the keeper', did not listen to India, will Pakistan understand China's signal?
US halts Taliban funding
The US left Afghanistan at the end of August. After which the Taliban established the Islamic Emirate government in Afghanistan. But, no country has recognized this government yet. The US has also frozen all the assets and bank accounts of the Afghan government. Not only this, the government aid being given to Afghanistan has also been stopped.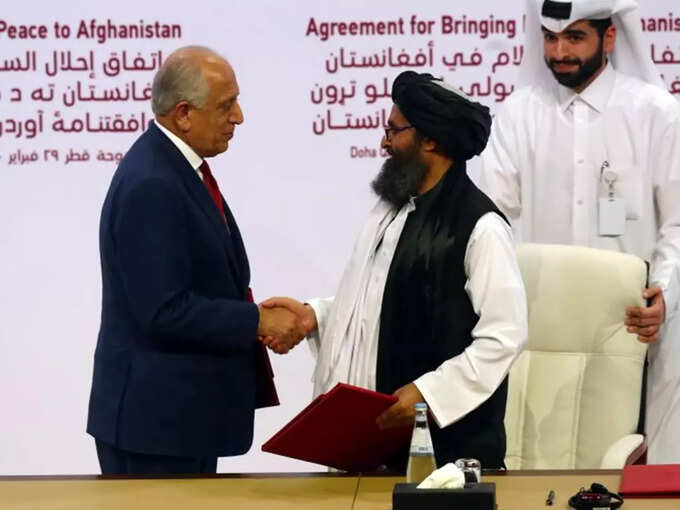 US Representative Zalmay Khalilzad and Taliban leader Mullah Baradar (file photo)
.