Washington
Six days after the departure of NATO forces from Afghanistan, the US MP has made a sensational claim. A senior Republican member of the US Parliament's Foreign Affairs Committee has said that some American citizens are stranded at the airport after the military's withdrawal from Afghanistan. He also said that the Taliban is not allowing these American citizens sitting on the plane to fly.
Six US planes 'captured' at Mazar-e-Sharif
Michael McCaul, a member of the US House of Representatives, has said there are six planes at Mazar-e-Sharif airport carrying US citizens and Afghan translators. McCall said that the Taliban is currently holding him hostage. There has been a ruckus in America after this claim of the MP. Joe Biden has once again come under attack from opponents in social media.
Afghanistan Crisis: Taliban now claims to have entered the capital of Panjshir, said – many insurgents killed
Taliban kept demands from America?
An employee at Mazar-e-Sharif airport has confirmed that several US-chartered aircraft are present at the airport. The Taliban have not allowed them to fly and have said they want to check the documents of the passengers. McCall said on "Fox News Sunday" that the Taliban had made demands. He did not elaborate but said he was concerned that the Taliban could make more demands in the coming days.

Panjshir News: Anti-Taliban 'Afghan warriors' bowed down to Turkish-Iran pressure? Sher Ahmed Masood of Panjshir left alone
Biden surrounded at home on Afghanistan
US President Joe Biden is surrounded at home after the withdrawal of American troops from Afghanistan and the capture of the Taliban. Former President Donald Trump has openly criticized Joe Biden several times. At the same time, opposition Republican lawmakers have also opened a front against Biden. The people of America are also strongly criticizing Biden after the capture of the Taliban.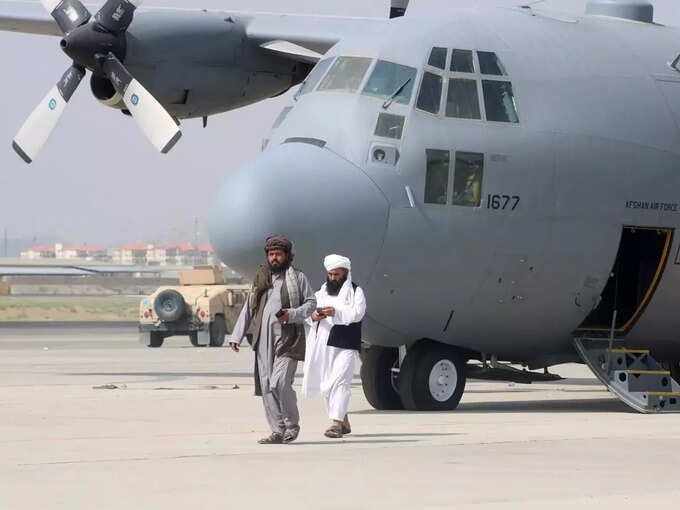 Taliban at Kabul Airport
.