Highlights
Senior Taliban leader Sher Mohammad Stanikzai calls on Indian Ambassador
This was the first formal talks between India and the Taliban that were announced.
Sher Mohammad Stanikzai trained at the Indian Military Academy in the 1980s
Doha/Kabul
Senior leader Sher Mohammad Stanikzai, who is called the Foreign Minister of Taliban after the withdrawal of US forces, himself reached the Indian Embassy in Qatar and met Indian Ambassador Deepak Mittal. This is the first formal interaction between the two sides. Earlier, Sher Mohammad had said that he was in favor of maintaining the ongoing economic and cultural ties between India and Afghanistan. He had advised India and Pakistan that both the countries should resolve their bilateral issues on their own.
This is the same Sher Mohammad Stanikzai who trained at the Indian Military Academy in the 1970s and 80s. During that time his friends in IMA used to call Sher Mohammad as Sheru. Today Sher Mohammad is one of the 7 prominent leaders of the Taliban who have handled the talks between the Taliban and the US in Doha. This is the first time that after meeting Sheru, India has acknowledged that it has diplomatic relations with the Taliban.
What is the Taliban that drove even America out of Afghanistan? Learn 6 special things
Trained as an Officer at the Indian Military Academy
Sher Mohammad was trained by the Indian Army between 1979 and 1982. Sher Mohammad trained as a soldier at the Army Cadet College in Naogaon and later as an officer at the Indian Military Academy, Dehradun. Sher Mohammad is one of the rare Taliban leaders who can speak English. He was the Deputy Foreign Minister of Afghanistan during the pre-Taliban regime and has traveled to many countries of the world.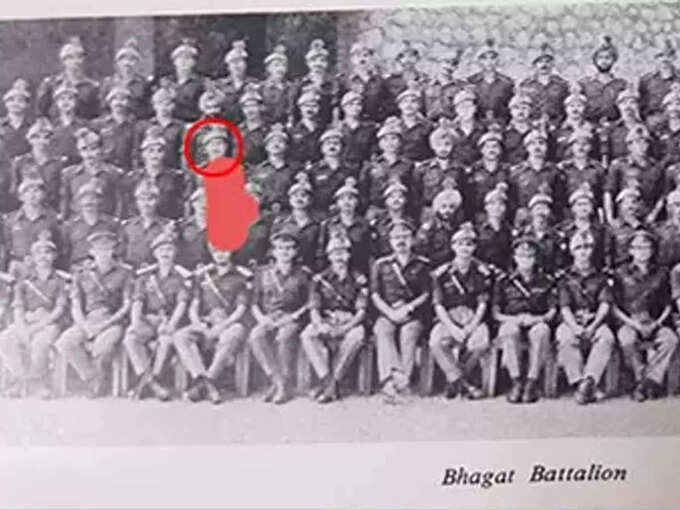 In 1996, Sher Mohammed visited Washington so that the then US President Bill Clinton would recognize the Taliban government. However, his visit was unsuccessful and Clinton did not approve. Sher Mohammad has also visited China. His mates from Sheru's batch of IMA say that Stanikzai was of strong body, not very tall. Apart from this, he was also not of fanatical religious views. Stanikzai was 20 when he came to the IMA with 45 Gentlemen Cadets in the Karen Company of Bhagat Battalion.
'Everybody loved Sheru at IMA'
Retired Major General DA Chaturvedi was his batchmate. He says, 'Everybody liked him. He looked a little older than the other cadets of the academy. He had a thick mustache. At that time his views were not fanatical. He was just like an average Afghan cadet who was happy to be here. Retired Major General Chaturvedi has received Param Vishisht Seva Medal, Ati Vishisht Seva Medal and Sena Medal.


'India has helped the enemy for 20 years…' Taliban told what will be the stand on Kashmir
Sher Mohammad has taken a dip in the Ganges
Retired Colonel Kesar Singh Shekhawat said, 'He was a common youth. I remember once we went to Rishikesh to take bath in the Ganges. There is a photo from that day in which Sheru is wearing IMA's swimming costume. He was of very friendly nature. We used to go for a walk in the forests and mountains on weekends. He completed pre commission training in IMA in one and half year. He then joined the Afghan National Army as a lieutenant. Shortly before this Soviet Russia had occupied Afghanistan.
Sheru came with the Taliban in 1996
By 1996, Stanikzai had left the army and joined the Taliban. In a 1997 New York Times article, Stanikzai was described as the acting foreign minister of the Taliban government. It was also said that he had learned to speak English from a college in India. In later years he became the Taliban's chief negotiator. His English speaking skills and military training earned him a good position in the Taliban. When the Taliban opened its political office in Doha, senior Taliban leaders started coming there. Stanikzai has been representing the Taliban since 2012.


Afghanistan, Vietnam, West Asia… Why Super Power America Loses Guerrilla War
was advised not to close the Indian embassy
While evacuating India's ambassadors, Sheru had expressed the desire that the Modi government should maintain its diplomatic presence in Afghanistan. The proposal to this effect was brought by Sher Mohammad himself. Sher Mohammad was part of the group of Taliban leaders present in Doha. Abbas surprised the Indian team with this informal offer. However, India did not listen to him and took the Indian ambassador and other employees out of Kabul. According to reports, Abbas used to come third among the Taliban leaders present in Doha.
Abbas said he was aware of India's concerns about the security situation in Kabul after the Taliban took it, but he should not worry about the embassy and staff. Taliban leader Abbas specifically referred to reports of deployment of fighters of Pakistani terror outfits Lashkar-e-Taiba and Lashkar-e-Jhangvi and claimed that all checkposts in Kabul are in the hands of Taliban and not with these organisations.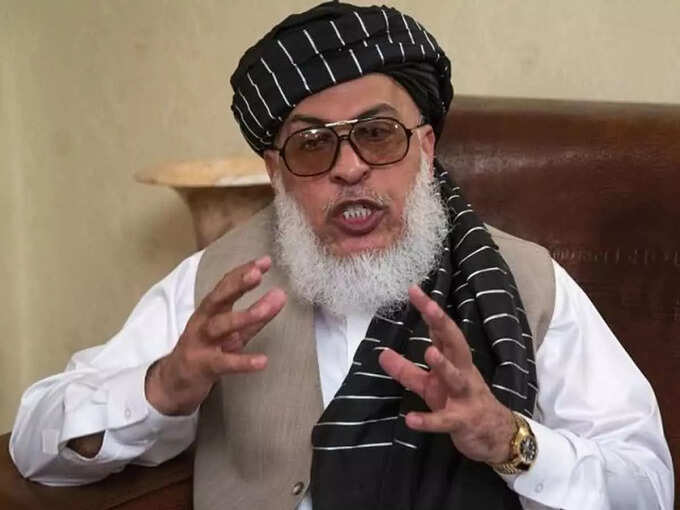 Taliban leader Sher Mohammad calls on Indian Ambassador
.