New Delhi
There will be no chief guest this time also in the Vijayadashami program of Rashtriya Swayamsevak Sangh (RSS). Last year also no one was called as the chief guest due to Covid. This time also this important program of the Sangh will be according to the Covid protocol.
The program of Vijayadashami is special for the Sangh as it is the foundation day of the Sangh. On this day the Sangh chief addresses all the volunteers. This year also there will be an address by the Sangh chief, but there will be no chief guest.
After defaming Savarkar, these three personalities of the country will be on target, why did Bhagwat express his apprehension?
According to an official of the Sangh, this time around 500 volunteers will be present in the Vijayadashami program to be held in Nagpur. On this day all the volunteers are dressed in the Sangh's dress i.e. white shirt, brown half pants, black cap. This is the dress worn in the function of the Sangh.

In the Lakhimpur Kheri violence case, Rahul Gandhi said angrily, shut us down, kill us, bury us, it doesn't matter
Last year there were only 50 volunteers in the Vijayadashami celebrations due to Covid. This time the numbers have been increased. Bhagwat's speech will be broadcast live on social media. Since 2014, the Vijayadashami speech of the Sangh chief has also been shown live on the public broadcaster DD. Initially some people also raised questions on this.
This will be the second time in a row that due to Covid, there will be no chief guest in the Vijayadashami program of the Sangh. Earlier, many celebrities like former President Pranab Mukherjee, Nobel Prize winner Kailash Satyarthi have been chief guests in the Vijayadashami celebrations of the Sangh.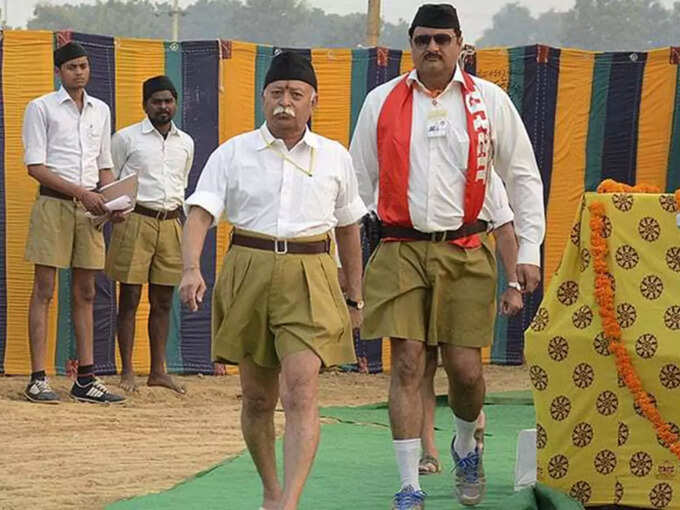 .