Highlights
Allahabad High Court's decision of 15 December 2020 challenged in Supreme Court
It should be seen whether the element of criminal case is present in the complaint received.
Used as a weapon to torture SC-Criminal case
New Delhi
The Supreme Court said that the High Court should examine whether there is a criminal element in the offense about which the complaint has been made. The Supreme Court, while setting aside the criminal proceedings registered against the petitioner, said that in the present case, the criminal case was used as a weapon to torture the petitioner. The top court said that whether the dispute of civil nature was given the color of a criminal case or not, it would have to be seen by the High Court.
Challenging the decision of the High Court on 15 December 2020
Before the bench headed by Justice Indira Banerjee of the Supreme Court, the petitioner Randhir Singh challenged the decision of the Allahabad High Court on 15 December 2020. The High Court had rejected the petitioner's application. The petitioner was a buyer of a property and a criminal case was registered against his power of attorney against whom the petitioner had filed an application. A case was registered against the petitioner at a police station in Gorakhpur under other sections including cheating and the case was pending in the lower court there.
The accused in the drug case wants to donate kidney to the father, the Supreme Court gave this direction
The petitioner had filed an application in the Supreme Court against the criminal case. The Supreme Court quashed the criminal proceedings initiated against the petitioner. The top court said that in this case, the High Court should have seen whether the matter of civil nature has been given a criminal colour. The High Court should not have hesitated to quash the criminal case in such a case.
Must see if it is done to harass anyone
In such a case, when a case comes up for appeal under section 482 of CrPC before the High Court, this provision has been made to allow the High Court to examine whether criminal proceedings are used as a weapon to torture someone. Isn't it done for? If seen, this provision of CrPC says that the High Court should use its jurisdiction to investigate whether criminal charges have been made in the complaint for abuse of criminal process? At the same time, the goal should be to ensure that the principle of getting justice.

High Court to decide whether intelligence, security organizations come under RTI: Supreme Court
It is necessary to see whether the offense of criminal nature has been committed in the complaint as well as whether the element of offense is present or not. It all depends on the nature of the allegation. In the present case the FIR registered against the petitioner is not made out in the charge sheet and therefore the appeal of the petitioner is allowed and the criminal case is dismissed.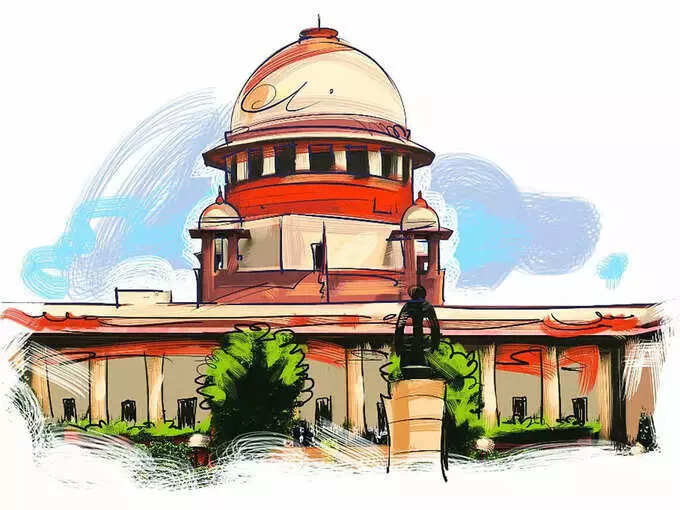 .