Kuwait City
Kuwait this week opened routes for flights coming from India. With this, the one-way fare of flights carrying Indians who have had both doses of the vaccine has increased by up to Rs 1.1 lakh. This fare will be applicable on flights to Kuwait from airports like Bengaluru and Delhi. The fare for the flight from Bangalore to Kuwait will be Rs 1.01 lakh.
Fares may come down next month
At the same time, the fare for Kuwait will be Rs 1.06 lakh from Delhi, 1.01 lakh from Hyderabad, 1.04 lakh from Kochi and 1.02 lakh from Mumbai. If you look at the rent before Covid, it used to be between 17-40 thousand. It is believed that after a month the fares may come down. Kuwait announced the resumption of flights with many countries including India last month but did not specify a time frame for it.
Indians going to Kuwait should prepare, direct commercial flights starting from today
Who will be allowed entry
Permission for travel has been given to people who have got the WHO recognized Covid-19 vaccine. Kuwaiti citizens, their first-degree relatives, domestic workers are allowed to enter the country. Negative PCR test done 48 hours before going to UAE will also have to be shown. You have to register on the Alhosn app and keep it downloaded.
Now you have to reach the airport 6 hours before, without PCR test you will not get entry in UAE
flights were closed due to corona
Kuwait suspended its flight services with India and many other countries after the second wave of Corona spread. This service has been started once again after the situation becomes normal. Earlier on Sunday, Kuwait resumed direct flights with Egypt. On Monday, the Kuwait cabinet announced that sports fans would be allowed to return to stadiums with the start of the 2021-2020 season.
UAE gifts 'Green Visa' to Indians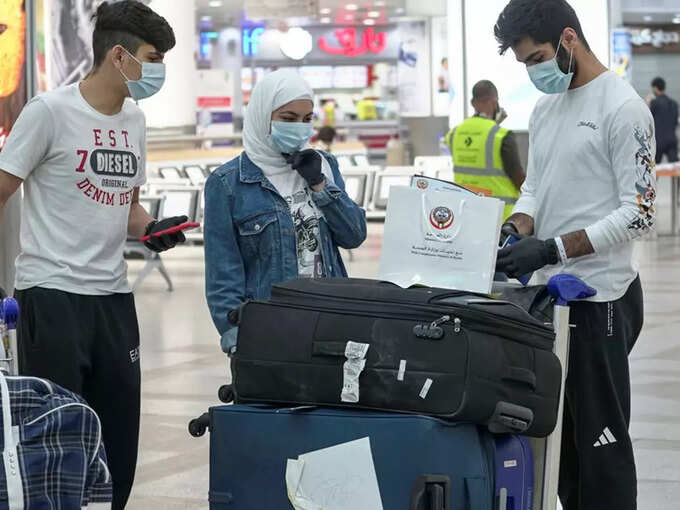 symbolic picture
.