New Delhi
A Junior Commissioned Officer and 4 soldiers were martyred in an encounter with terrorists in Jammu and Kashmir's Poonch sector on Monday. From the initial information that is being received, it seems that the terrorists have attacked the security forces by trapping them. The encounter took place in the forest of Surankot area adjacent to the LoC. Security forces have cordoned off the area and the encounter is on. Recently, in the midst of increasing terrorist attacks on civilians, such a big attack by trapping the security forces is a matter of concern for the security agencies.
A nefarious conspiracy to draw the world's attention to Kashmir!
It is a coincidence that after the Taliban came to power in Afghanistan, terrorist activities in Kashmir have increased. This was feared in advance. Pakistan has been using terrorism as its state policy. On February 24 this year, he may have signed a ceasefire agreement with India, but he has hardly followed it for his terrorist plans. To infiltrate India, firing is done by the Pakistan Army on the Kashmir border as a backup. This pattern on the border has been going on for the past several years. Along with this, Pakistan has been trying to draw the attention of the world towards Kashmir by increasing tension for the last 30 years. At this time when he is isolated in the world because of his friendship with Afghanistan and China, he has again hatched this nefarious conspiracy.
Kashmir Encounter: Are the soldiers trapped in the trap of terrorists? This is the indication from the whole incident
Terrorists adopted 'double wound' strategy
Terrorists are trying to push the Valley back to the 90s by targeting civilians, especially non-Kashmiri and Kashmiri Pandits, on the one hand, and on the other hand, continue to attack the security forces as before. After the abrogation of the special status given to Jammu and Kashmir under Article 370 two years ago, Pakistan has now adopted a strategy of 'double wounds' to India i.e. targeting both security forces and civilians.

Poonch Encounter: Encounter with terrorists in Poonch, Jammu and Kashmir, 5 soldiers including JCO martyred
7 civilians killed, 5 jawans martyred in last 10 days
In the last 10 days in Kashmir, 7 civilians have been killed and 5 soldiers have been martyred in terrorist attacks. Last week, terrorists entered a school in Srinagar and gunned down principal Satinder Kaur and teacher Deepak Chand. Two days before that, terrorists shot dead a well-known pharmacist and Kashmiri Pandit Makhan Lal Bindru of Srinagar. On the same day, Virendra Paswan, a handcartman from Bihar, and Mohammad Shafi Lone, president of Bandipora Taxi Association, were shot dead.

Conspiracy to return Kashmir to 90s? Terrorists selectively killing non-Kashmiri and Hindu-Sikhs
Terrorists want to create 90s atmosphere in Kashmir
So far this year, 25 civilians have lost their lives in terrorist attacks in Kashmir. This year the maximum number of civilian deaths have been reported in Srinagar 10, 4-4 in Pulwama and Anantnag, 3 in Kulgam, 2 in Baramulla, 1-1 in Budgam and Bandipora. It is worth noting that most of the cases are of targeted killing, that is, the terrorists had already fixed their target and killed them. In incidents like bomb blasts, the target of terrorists is to kill as many security personnel or civilians as possible, but in these cases the killing was done selectively.
So far this year, around 30 soldiers were martyred in terrorist attacks.
Amidst the killings of civilians, terrorists have now launched a big attack on the security forces by trapping in which 5 soldiers have been martyred. So far 30 jawans have been martyred in terrorist attacks this year. In 2020, 46 soldiers were martyred in terrorist attacks while 33 civilians were killed. In 2019 too, 78 soldiers were martyred in terrorist attacks while 36 civilians were killed.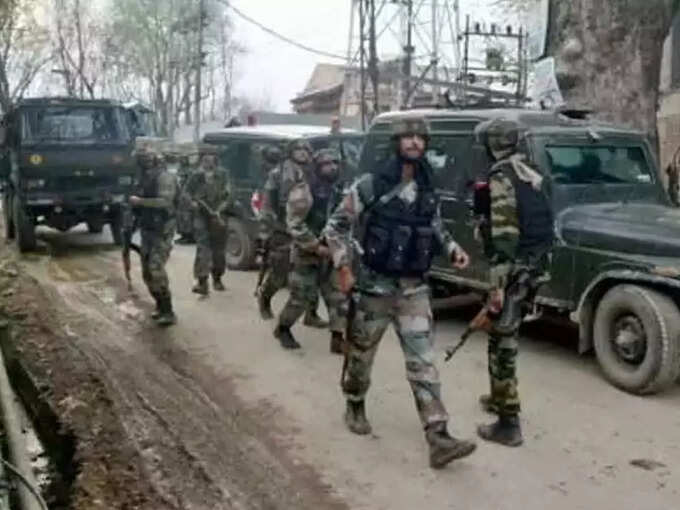 .