Kabul
Pakistan is the happiest after the Taliban occupation in Afghanistan. This is the reason that at the time of the announcement of the Taliban government, the chief of Pakistani intelligence agency ISI, Lieutenant General Faiz Hamid, had reached Kabul. However, in view of the Afghan protests against Pakistan, the Taliban has also changed its stand. The Taliban has directly warned Imran Khan to stay away from the affairs of Afghanistan.
Taliban commander's warning to Imran
General Mobeen, the Afghan Taliban commander and head of the social media team, has warned Pakistani Prime Minister Imran Khan. He has asked Pakistan to distance itself from Afghan affairs. The Taliban leader said that Imran Khan did not come from the opinion of the Pakistani people. Imran Khan is called a puppet in Pakistan. We do not give anyone the right to interfere in our personal affairs.
Imran Khan Taliban News: Why is Imran Khan busy in persuading Taliban at Panjshir? No effect of world's strictness
Taliban said – we will also intervene in Pakistan
The Taliban commander also said that if Pakistan interferes, then we also have the right to interfere. In such a situation, it is believed that the Taliban now wants to get rid of Pakistan under pressure from the Afghans. Not only this, the Taliban know very well that what is Pakistan's reputation in the world. If Taliban and Pakistan are seen together, it will not even recognize the Islamic Emirate government.

Taliban surrounded on ISI chief's visit to Kabul gave clarification, no one's interference is accepted
Taliban torn apart due to Pakistan's intervention
The faction, led by Mullah Baradar and Mullah Yusuf, is irked by Pakistan's increasing interference in the Taliban. This is the reason that even after the announcement of the Islamic Emirate government in Afghanistan, both these leaders are keeping distance from Kabul. Mullah Baradar has been made deputy prime minister in the Taliban government and Mullah Yusuf as defense minister. Mullah Yusuf is the son of Taliban leader Mullah Omar and nephew of Mullah Baradar.

Pakistan engaged in capturing Afghan economy, took big step
War of supremacy broke out in Kandahar and Kabul
Mullah Yusuf and Mullah Baradar are raising their voice against Pakistan sitting in Kandahar. In Kabul, Sirajuddin Haqqani is demonstrating power at the behest of Pakistani intelligence agency ISI. The status of Sirajuddin Haqqani can be gauged from the fact that 6000 of his dreaded terrorists are patrolling in Kabul armed with heavy weapons.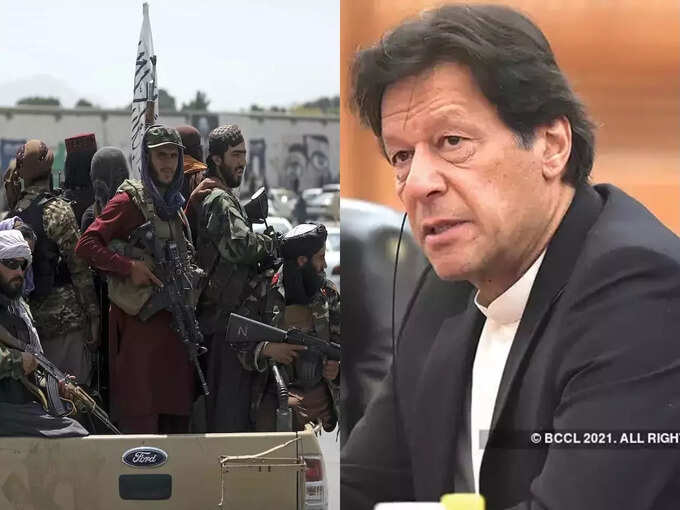 Taliban and Imran Khan
.