Kabul
After the occupation of Afghanistan, Taliban fighters are now making a kill list of prostitutes. It is believed that the Taliban can publicly punish these sex workers. It has also been feared that the Taliban may also torture these prostitutes for their own pleasure. Taliban terrorists also rape women before they beheaded, stoned or hanged.
Talibani scouting porn sites
As The Sun reports, Taliban death squads are scouring porn sites. Taliban fighters have also found some videos in which Afghan prostitutes are seen having sex with men from Western countries. Since then, the Taliban has been running a massive campaign to identify these women. During the Taliban regime from 1996 to 2001, many such women were given public death.
Afghan Refugees In Pakistan: Pakistan scared of Afghan refugees, all border crossings sealed, many died in stampede
Plan to kill these women in public!
A source is quoted as saying that Taliban fighters are displaying hypocrisy in their pursuit of prostitutes. They pretend to condemn pornography, but do not practice it themselves. Taliban fighters are scouring adult sites to identify Afghan prostitutes. So that they can capture these women and either kill them or make them their slaves.

Taliban government in Afghanistan: Announcement of Taliban government in Afghanistan tomorrow? Women will also be involved, Hamid Karzai's leaf cut
The Taliban had wreaked havoc in the previous regime as well.
It has also been said that the brothels are clearly visible in these videos. As such, these women are now in grave danger of abduction or murder in the most horrifying ways imaginable. The Taliban had brutally killed and tortured many women during their rule in Afghanistan in the 90s as well. Now after the coming of Taliban rule again, these women are being threatened the most.

India Taliban News: Taliban again said on Kashmir, not an armed campaign…. We have the right as Muslims
Taliban kills women having illicit relations
The Taliban have continued their vicious tactics in the areas under their control for the past 20 years. Taliban fighters kill women for having sex outside marriage. However they do not enforce this law on themselves and on local men. Taliban fighters resort to corporal punishment when punishing civilians.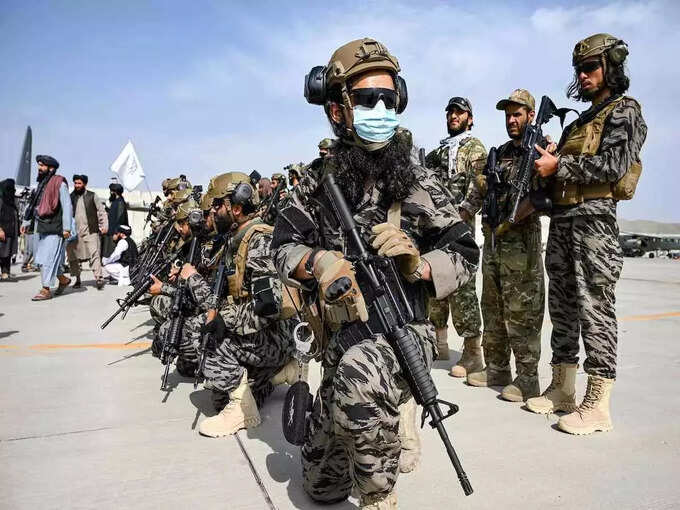 Taliban fighters dressed as US soldiers
.