Islamabad

Amir Khan Muttaki, the caretaker foreign minister in the Taliban government that occupied Afghanistan, will visit Pakistan from Wednesday. It is being said that this visit will take place as part of efforts to re-establish ties between the two countries. Muttaki's tour was announced on Tuesday. Pakistan's Foreign Office said in a statement that the visit follows the visit of Pakistan's Foreign Minister Shah Mehmood Qureshi to Kabul on October 21.
The statement said that Pakistan remains committed to supporting a peaceful, stable, sovereign, prosperous Afghanistan. The Foreign Office has said that Muttaki will lead a high-level delegation to Pakistan from November 10-12. "The talks will focus on increasing trade, facilitating cross-border trade, cross-border movement, land and aviation sectors, people-to-people contacts and regional connectivity, with special focus on Pakistan-Afghanistan relations," the statement said. Will happen.'
Has Pakistan internally considered Taliban as 'government'? Visa given to 'diplomats'
Pakistan is claiming the help of Afghans
Given the current situation, Pakistan has been urging the international community to provide immediate humanitarian and economic assistance to alleviate the suffering of the Afghan people. The Foreign Office has said that Pakistan, on its part, is providing humanitarian and economic assistance to the people of Afghanistan. But Pakistan's sympathy is more with the Taliban than with the Afghans. Pakistan has been repeatedly accused of collaborating to bring the Taliban to power.
Secretly given entry to Taliban 'officers'
Former Afghan Vice President Amrullah Saleh has been continuously blaming Pakistan for the current crisis in Afghanistan. He has repeatedly accused Pakistan of helping the Taliban. In the past, Pakistani media had claimed that Pakistan had quietly allowed Taliban-appointed "diplomats" to take charge of the Afghan embassy and consulates here. The Dawn report said that Pakistan does not consider the Taliban to be the legitimate government in Kabul, but has still issued visas to Taliban-appointed "diplomats".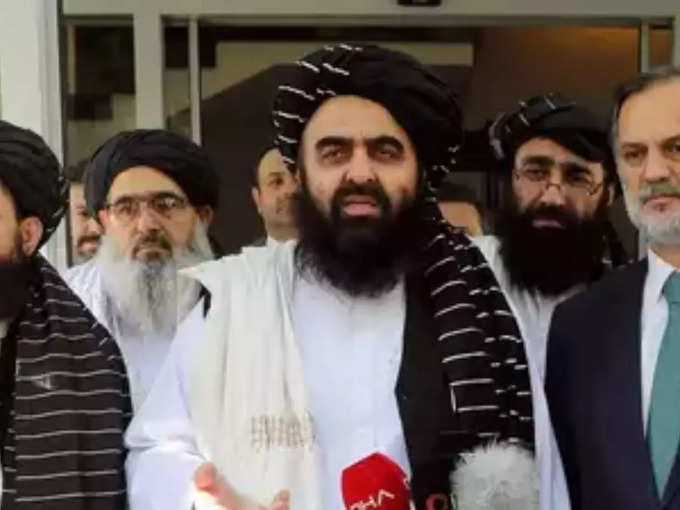 Taliban minister on Pakistan tour
,