Despite having a great team and players, Argentina have been waiting for this moment for 28 years. They last won the World Cup in 1986 under Diego Maradona. The Copa America was last kissed in 1993. Despite Lionel Messi becoming the legendary player in world football, the country has not won a single trophy. Many coaches came and went, including Diego Maradona. None of them were able to lead the Blue Army to the crown. Despite the abundance of talent, they forgot to play on the field. Finally, the appointment was made by coach Lionel Scaloni.
Confident team
This time Argentina did not play like they have in any other tournament in recent times. They were confident that Messi would win a trophy. Messi should be able to do what Maradona did. He deserved such a mark in national football. Lionel Messi was given complete freedom to play at the Scaloni ground.
(AP Photo / Bruna Prado)
It started with a draw
Argentina started the first match with a draw against Chile. Then he started to win. They beat Ecuador in the quarterfinals and Colombia in the semis. By scoring and scoring goals, Messi made the impression of his crowning achievement on all the fans. Messi scored a beautiful free kick against Ecuador. Goalkeeper Emiliano Martinez starred in the semi-final victory over Colombia in the shootout.
(AP Photo / Bruna Prado)
Strategies for the final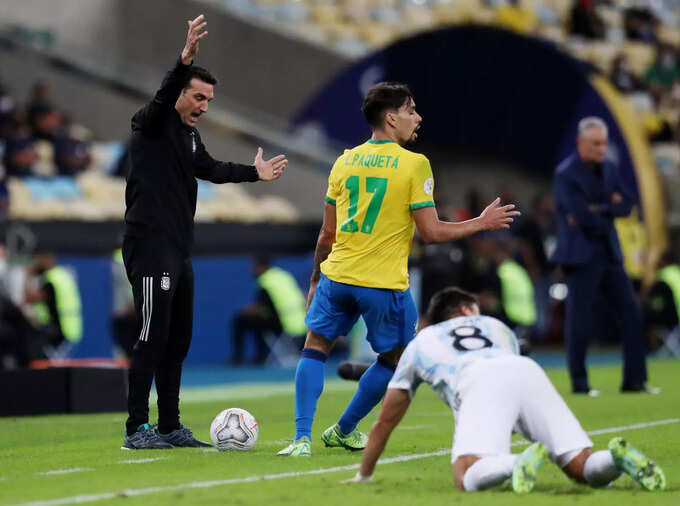 How Scaloni overcame experienced Brazilian coach Tito in the final. He had some miracles waiting for him in the playing XI. Angel Di Maria reached the playing XI in the second half or substitute until the final. The strategy was that Di Maria would play independently when Lionel Messi was marked by the Brazilian defense.
(REUTERS / Amanda Perobelli)
Goal of Di Maria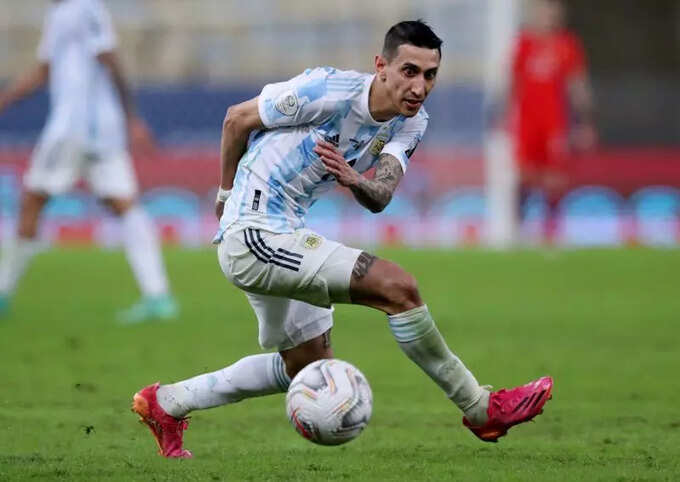 Di Maria kept the coach's faith in the 22nd minute of the match. The angel was commissioned to score a goal for the Messiah. Scaloni was smiling and clapping as he watched the experienced Di Maria turn half-time into a goal. Scaloni had the right tactics to lock down Neymar on defense. It was precisely implemented under the leadership of Ottamendi. In the second half, Scaloni brought down three players who had seen the card. He must then be sure that he has succeeded.
(REUTERS / Amanda Perobelli)
History is indebted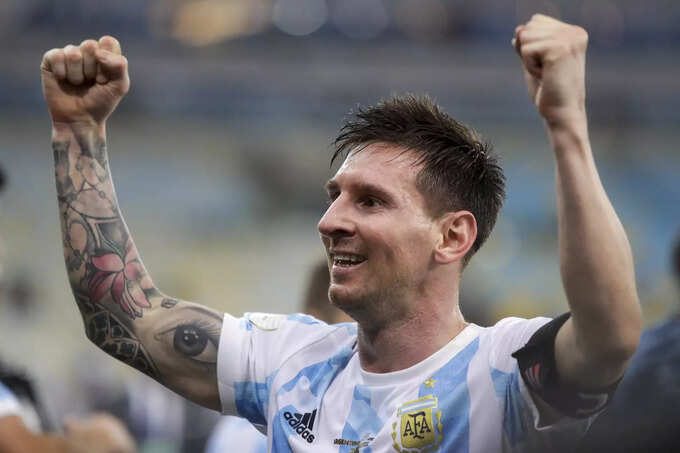 In general, the mistakes made by coaches in any major tournament often lead to Argentina's defeat. When Messi returned crying, the fans were destined to blame the coach. But Scaloni has corrected that history as well. Argentina and the world of football owe this coach. For giving Argentina a trophy under the leadership of Lionel Messi.
(AP Photo / Bruna Prado)
.