Highlights
Taliban attack on statue of Hazara community leader in Afghanistan
Terrorists broke the statue of Hazara leader Abdul Ali Mazari in Bamiyan
Abdul Ali Mazari was brutally murdered by the Taliban in 1996
Kabul
A few days after the capture of Kabul, the Taliban demolished the statue of Hazara leader Abdul Ali Mazari in Bamiyan. Mazari was killed by the terrorist group in 1995. Images of the broken idol in Bamiyan are being shared on social media. Bamiyan is the same place where the Taliban blew up Buddha statues in 2001 on the orders of their then leader Mullah Mohammad Omar.
The barbaric murder was done in 1996
Abdul Ali Mazari was the leader of the Hazara community. He was prominently involved in the fight against the Taliban. He was kidnapped and killed by the Taliban and his body was dumped from a helicopter in Ghazni in 1995. The Taliban is opposed to the Hazara community as it consists mostly of Shia Muslims while the Taliban is a group of Sunni Muslims. This organization frequently attacks Shia minorities in Afghanistan.
Appeal to women to join government
After nearly 20 years, Taliban rule in Afghanistan seems to be coming back. There is a fear among the common people that their rights and security will be in danger if the terrorist organization comes to power. Women in particular are afraid of the return of the Taliban. However, the group claims that the new Taliban regime will be different from the previous one. On Tuesday, the Taliban announced an "apology" for government employees in Afghanistan and urged women to join their government.
Taliban's 'shopkeeper' was lodged in the world's most dangerous prison, now there is devastation in Afghanistan
'Burka' will not be mandatory
Between 1996 and 2001, the previous Taliban regime, girls' schools were closed and they were barred from traveling and working. Not only this, women were forced to wear a burqa covering from head to toe in public places.
After coming to power in Afghanistan, Taliban militants have now indicated that they will not make the burqa mandatory for women. However, Afghan women will have to wear the hijab under Taliban rule. Taliban spokesman Suhail Shaheen said the burqa was not the only alternative to the hijab. He said that there are many types of hijab and it is not limited to burqa.
If they could not enter inside, then people started hanging on the moving American plane… Creepy scene of Kabul airport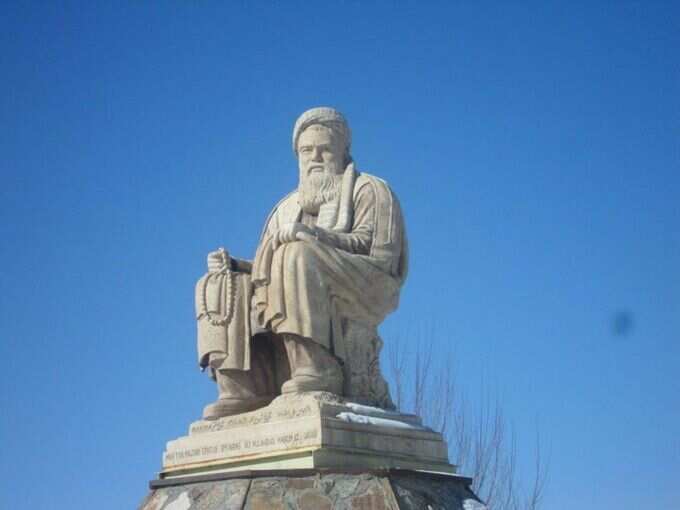 Abdul Ali Mazari (Photo Credits: Twitter)
.