Kabul
The Taliban have captured Afghanistan, but they are not able to stop the split within the organization. There were reports of Haqqani network leaders Anas Haqqani and Khalil Haqqani clashing with Taliban leaders Mullah Baradar and Mullah Yacoub. Now reports have claimed that Baradar has been injured in a bullet fired by the Haqqani faction during this fight.
equally injured
The Haqqani network is demanding a bigger stake in the government and the post of defense minister, while the Taliban is unwilling to give that much. Due to this, both were not able to agree on the government among themselves. Meanwhile, there were reports that there had been a clash between Haqqani and the Baradar faction. Now according to the reports of Panjshir Observer and NFR, a bullet was fired in this fight after which Baradar was injured.
However, both the claims could not be confirmed. Reports have claimed that Baradar is now undergoing treatment in Pakistan. Due to this, the announcement of the formation of the government has also been postponed. Earlier there were reports that the Taliban government would be headed by Baradar.
Pakistan's conspiracy?
On the other hand, media reports have claimed that Pakistan wants important positions in the Taliban government to be given to the Haqqani network. Through this, he wants to re-establish the Afghan army. A CNN-News 18 report claimed that one of the major reasons behind Faiz's arrival in Kabul is that he wants to end differences between Quetta Shura's Mullah Yacoub, Mullah Abdul Ghani Baradar and the Haqqani network.
Mullah Baradar to lead Taliban government in Afghanistan, Mullah Omar's son will also be in place
Who is Baradar?
Mullah Baradar is the number two leader of the Taliban and currently heads the political office in Doha. His full name is Mullah Abdul Ghani Biradar and reached Afghanistan for the first time after nearly 20 years. Mullah Baradar, along with his brother-in-law Mullah Omar, founded the Taliban. Mullah Abdul Ghani Baradar, a co-founder of the Taliban and one of Mullah Omar's most trusted commanders, was arrested in Karachi, Pakistan in 2010. But, after the instructions of Donald Trump and the deal with the Taliban, Pakistan released it in 2018.
Taliban's 'smoky' celebrations begin as soon as US troops leave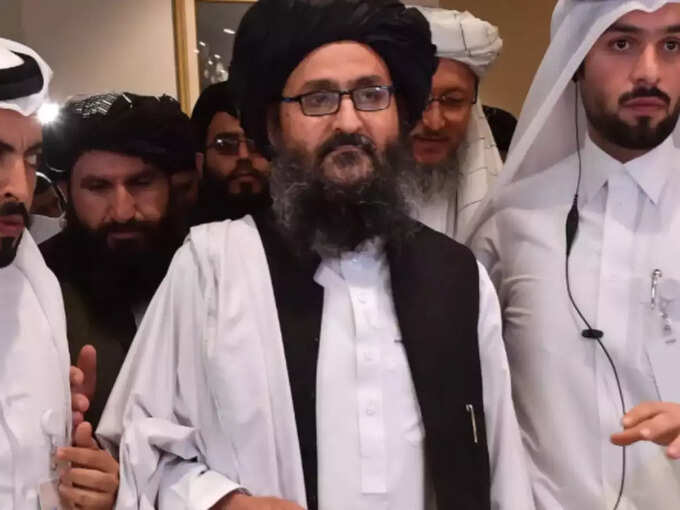 Baradar (file photo)
.