Sevilla lacked greatness in Lille, where they added their third consecutive draw in this Champions League. A point that allows him to continue in the fight for the classification to the eighth, but that takes him away from the first place in a group where Salzburg reaches seven points. They do not mark Sevilla because he is a rock, but neither does he score and that is a drag in a Champions League level competition. Sevilla played an acceptable first half, where he touched the ball well and missed the goal, to fall clearly in the second, in which Lille beat him physically. Second in the group, Sevilla will now play two home games against Lille and Wolfsburg, in which they have no choice but to win if they want to pass the stage. Julen Lopetegui's men greatly regret the absence of En-Nesyri, injured. Without its scorer, Sevilla does not finish even if it defends itself in a solvent way. The Champions demands more and the Andalusian team is struggling.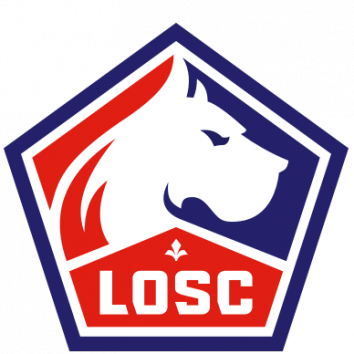 0
Ivo Grbic, Tiago Djalo, Fonte, Zeki Celik, Reinildo Mandava, Andre, Renato Sanches (Nanitamo Ikone, min. 70), Jonathan Bamba, Amadou Onana (Xeka, min. 70), Jonathan David (Tim Weah, min. 81) and Yilmaz
0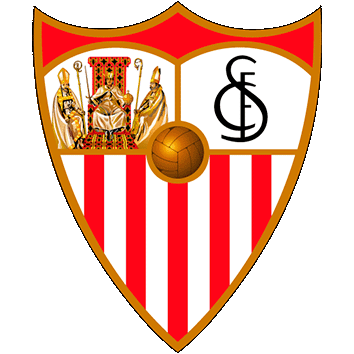 Bono, Marcos Acuña (Augustinsson, min. 64), Jesús Navas, Rekik (Joan Jordán, min. 56), Diego Carlos, Óliver Torres (Papu Gómez, min. 63), Suso (Rakitic, min. 73), Fernando, Lucas Ocampos (Lamela, min. 73), Delaney and Rafa Mir
Goals
Referee Michael Oliver
Yellow cards Zeki Celik (min. 58), Nanitamo Ikone (min. 76), Lamela (min. 86), Andre (min. 87) and Yilmaz (min. 91)
There are factors that significantly influence the development of a match. Salzburg's triumph over Wolfsburg (3-1) in the other match of the clash and played previously in Austria caused the Lille duel to have very important overtones for Sevilla. The Andalusians were forced to hit the table in the north of France against an opponent who was also risking their qualifying hopes.
Lopetegui understood that this Seville that defends so well needed a little more in the attack game. That is why he energized the center of the field with the entry of Suso and Delaney, and kept Óliver Torres in the eleven ahead of Rakitic.
Sevilla waited for Lille, the French champion, for after 10 minutes of courtesy to take command of the clash. The French are a team of fast transitions in attack, but vulnerable to an opponent who exercises technical superiority with the ball. Sevilla had the ball and moved it with sense, in a constant exchange of positions of their most advanced men. In addition, Ocampos finally woke up to show speed and overflow, qualities that his team urgently needed.
Well placed on the field and with sense when it came to touching the ball, Sevilla had a good first half. At 20 minutes, Djalo saved a shot from Mir under the sticks after an error by goalkeeper Grbic at the start of the ball. Sevilla only suffered in an error by Acuña that Renato Sanches was about to take advantage of. Bono, always efficient, covered the Portuguese midfielder's shot. Sevilla, little by little, was approaching the Lille area. Suso, Ocampos and Mir threw themselves on the French goal in a demonstration of Sevilla's dominance, which, however, lacked the punch of a big one. Ocampos, after a great pass from Suso, was close to scoring to capture on the scoreboard the good game of a Sevilla that had left behind the anodyne and flat version of previous appointments.
The Andalusian team was not so fine in the second half. The precision fled from the feet of the Sevilla players, who were also affected by Rekik's injury, which forced Lopetegui to have to place Fernando as central. Suso and Óliver Torres turned off and the game entered a strange phase. Lille did not risk and expected an error in the pass from Sevilla, which little by little was losing steam. The approaches to the area of ​​the Andalusians became very predictable actions, with Suso threatening to shoot to end up centering without anyone hitting the shot. Zero to zero was shown as a disturbing result.
The fear of a Lille goal paralyzed Sevilla, who did not know whether to go for the victory or tie the point in the last leg of the match. Neither Papu nor Rakitic gave football to a wrinkled team with little punch. Sevilla's only shot on goal in this period came in the 81st minute, through Lamela. A shot as weak as the offensive system of a team that ended up celebrating the point. Sevilla defend well and attack badly, and fell short in Lille.
You can follow EL PAÍS DEPORTES in Facebook and Twitter, or sign up here to receive our weekly newsletter.