Sevilla, a rock, polished their football to express themselves in a different and much more joyful way in a match against Levante that was a delight for the spectators. A festival of attack game that erased with a stroke the boredom that presides over a good part of the meetings of this League. A gift offered by Sevilla and Levante, who were unleashed to offer a show. The result was the triumph of this changed Sevilla in the match with the most goals of the entire competition, eight. And the numbers undoubtedly reflected what was experienced in the bright Sevillian noon. Sevilla made up to 18 shots, 11 on goal, while Levante reached 12 (seven between the three suits of the Andalusian goal). In the midst of the madness, great goals were seen, such as those of Óliver Torres and Morales. In this type of match that makes the coaches desperate due to the mistakes made, the fan ends up enjoying it.
5
Dmitrovic, Diego Carlos, Augustinsson (Marcos Acuña, min. 77), Koundé, Jesús Navas, Suso (Lamela, min. 68), Fernando, Munir (Lucas Ocampos, min. 68), Óliver Torres (Óscar Rodríguez, min. 77) ), Delaney (Joan Jordán, min. 55) and Rafa Mir
3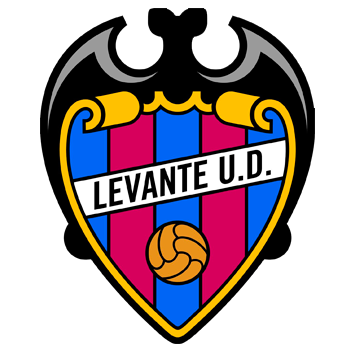 Aitor, Vezo, Miramón, Mustafi (Róber, min. 21), Clerc (Franquesa, min. 72), Pablo Martínez (Malsa, min. 45), Gonzalo Melero, De Frutos, Radoja (Enis Bardhi, min. 45), Soldier (Dani Gómez, min. 55) and Morales
Goals 1-0 min. 7: Oliver Torres. 2-0 min. 23: Rafa Mir. 2-1 min. 32: Morales. 3-1 min. 37: Diego Carlos. 4-1 min. 49: Munir. 4-2 min. 54: Morales. 4-3 min. 60: Gonzalo Melero. 5-3 min. 63: Fernando.
Referee Valentin Pizarro Gomez
Yellow cards Malsa (min. 65), Clerc (min. 69) and Fernando (min. 77)
Sevilla win everything at home but, nevertheless, received the same goals in one match that they had conceded in the previous eight (three). Levante made three after four games without seeing the door. While Julen Lopetegui regrets the errors in defense of this Sevilla with the 4-1 that allowed him to get closer to Levante until 4-3, he will also enjoy the football in attack of his team, which set the best first half of the entire season. Levante, in the relegation zone, showed very good manners in attack, although they must improve in defense (there are already 18 goals conceded).
Sevilla and Levante rebelled against the control football that prevails in the League. The splendid Sevillian afternoon served as inspiration for two teams that had a great first half in a packed Sánchez Pizjuán on their first full-capacity day. Sevilla left behind their flat image from previous games to lose heart against an opponent who, although suffering in defense, does very interesting things in attack. Sevilla was a roller, with intensity, speed and verticality to abandon that leaden football that was chasing them. It was a midday of great goals, of unlikely shots and of two teams that played football very well for the benefit of this League.
For joy, the first goal of Sevilla. Óliver Torres scored from a spectacular volley in the area after Augustinsson's corner kick to the far post. It was the action that all footballers dream of since the beginning of their career. A brutal and unappealable joint that reminded both of Marco Van Basten in the final of Euro 88 against the USSR. The goal unleashed happiness in Nervión, who saw his team play and give a show. Óliver Torres had another clear option, Mir made the second after a steal from the recovered Munir, once again the starter, and Suso still threw the ball at the post. Levante, who suffered a hurricane, got into the game thanks to another goal, Morales's, who slipped it through Dmitrovic's squad, to which Lopetegui gave the title ahead of Bono. The party did not understand truces. Sevilla returned to the charge and a pass from Suso to the far post was finished off by Diego Carlos. Those of Lopetegui had made a high-level first half, with Suso and Óliver Torres playing in a fantastic way.
It seemed that Munir's goal, 4-1, was going to close the match. The reality of the game was different. Dmitrovic and Diego Carlos made two mistakes that also rewarded the insistence of Morales and De Frutos. The 4-3 gave Levante aspirations, although shortly after Navas gave the fifth on a tray to Fernando, who defends the same as he scores as if he were a center forward. There would be time, of course, for more plays in attack. For example, a ball from Bardhi to the post after a great free kick or two chilling stops from Aitor to shots from Óliver Torres and Munir. The game was not going to change the path it was taking. Occasions and more occasions without any truce. A breath of fresh air in this league where both control football and conservatism abound in the game. Sevilla reaches 20 points and continues knocking on the doors of the greats.
You can follow EL PAÍS DEPORTES in Facebook and Twitter, or sign up here to receive our weekly newsletter.