Washington
Most of the earth is under water and it is a world whose secrets are hidden from humans. In such a situation, when something unique is seen thousands of feet below the surface of the water, then scientists get very excited. Something similar happened when a team of marine biologists, media and filmmakers reached OceanX for an expedition on the Red Sea. Here the wreckage of a huge ship was found, along with a creature that was taller than humans.
Suddenly a huge creature appeared
The ship Pella sank in November 2011. In its search, the team found a creature at a depth of 2,800 feet which is believed to be like a giant squid. The team's science program lead Matty Rodrigue said that this experience will never be forgotten. He told, 'We were looking at the wreckage of the ship when suddenly a huge creature comes in front of us. It sees our ROV (Remotely Operated Vehicle) and attaches to the ship. In September 2021, the team learned that it was a purpleback flying squid that can grow up to two feet long.

Can go up to 20 thousand feet deep
The OceanX team went on this expedition aboard the OceanX Research Vessel, which has a 40 ton crane to launch the submersible. It also takes the sonar array and other equipment under water. The ship is fitted with two Triton submersibles that can stay at a depth of 3,280 feet for eight hours. It has a remotely operated vehicle and an autonomous underwater vehicle that can dive to a depth of 19,685 feet.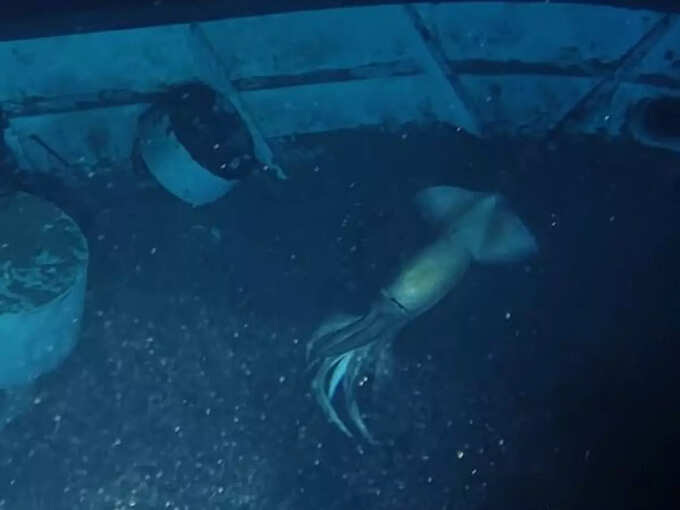 these creatures are rare
Pella, the wreckage of which was being searched, sank in November 2011. It was going to Nuwiba port in Egypt. It caught fire near Aqaba, Jordan. It was carrying 1229 passengers. One person also lost his life in the incident. Researchers were looking at the debris with the help of an underwater robot when they saw a squid. It has been told that many such creatures live in this area. However, such giant creatures are extremely rare.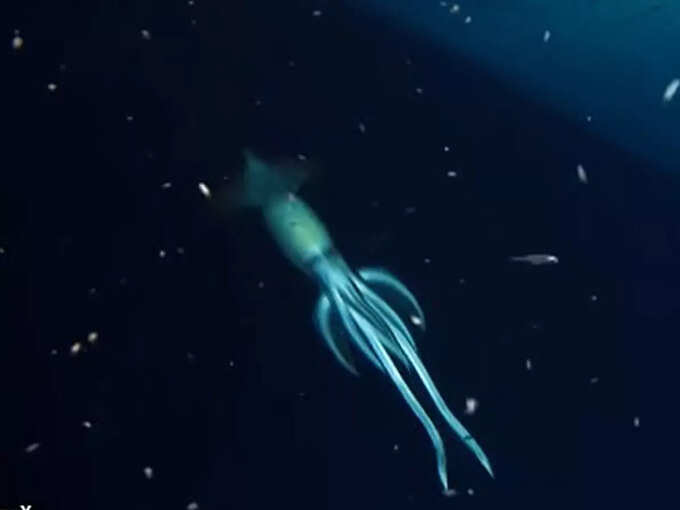 .