Patna/Delhi
Lalu Yadav and Rahul Gandhi had a 'good' meeting in Delhi. Its meaning is being taken out. Last time Rahul Gandhi met Lalu Yadav in Delhi AIIMS. Congress may have to suffer from this picture in the Bihar by-elections, but instead of Patna, Rahul Gandhi's eyes are on the assembly elections of five states and the chair of Delhi.
Video-Lalu Yadav said a big thing for Chirag by calling Ram Vilas Paswan the messiah of Dalits
Lalu Yadav said a big thing for Chirag by calling Ram Vilas Paswan the messiah of Dalits
Rahul got tips from Lalu?
Lalu Yadav, an expert player of politics and former Chief Minister of Bihar, is super active these days. After his release from jail and hospital, people belonging to the political Jamaat used to come to meet him at his residence in Delhi. But now Lalu Yadav himself has started participating in public programs. Lalu Yadav met Rahul Gandhi on the occasion of Ram Vilas Paswan's death anniversary. Talks took place between the two leaders for a long time. By the way, in the Bihar by-election, Congress has accused Lalu Yadav of not performing Rajdharma. But the eyes of Congress are not on Patna but on Delhi. Congress needs RJD to 'set the narrative'. Lalu Yadav is an expert in this. It is a different matter that his health is not as good as before. But advice can be given.
Keeping an eye on the elections of five states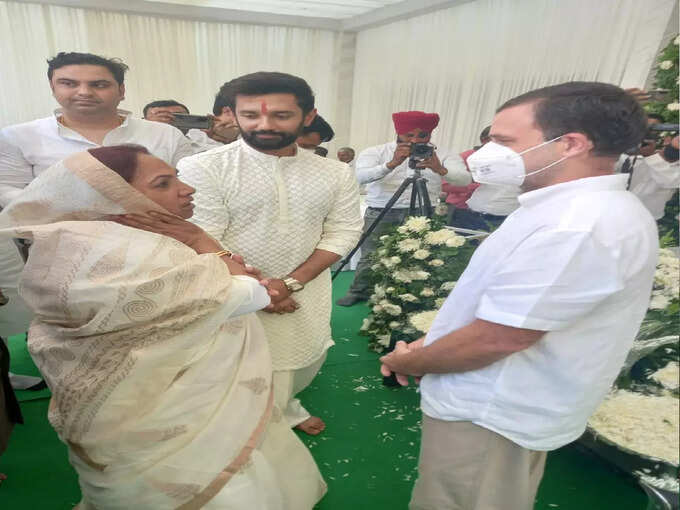 Gandhi's meeting with Lalu Yadav and Rahul comes at a time when there is a political storm of assembly elections in five states. The challenge for BJP is to save its fort. Rahul and Priyanka Gandhi are continuously throwing shells at the ruling party. Don't want to miss any chance. Elections are expected in Uttar Pradesh, Uttarakhand, Punjab, Goa and Manipur by March. After the political ruckus of Punjab has stopped, the full emphasis of Rahul-Priyanka is on Uttar Pradesh. The Congress feels that the Lakhimpur Kheri violence has given them a big opportunity. Media coverage is also mixing Rahul and Priyanka. How much the whole issue will turn into electoral politics, it is a big question in itself. In such a situation, the tips given to Rahul from Lalu Yadav can be useful.
Political slang on death anniversary?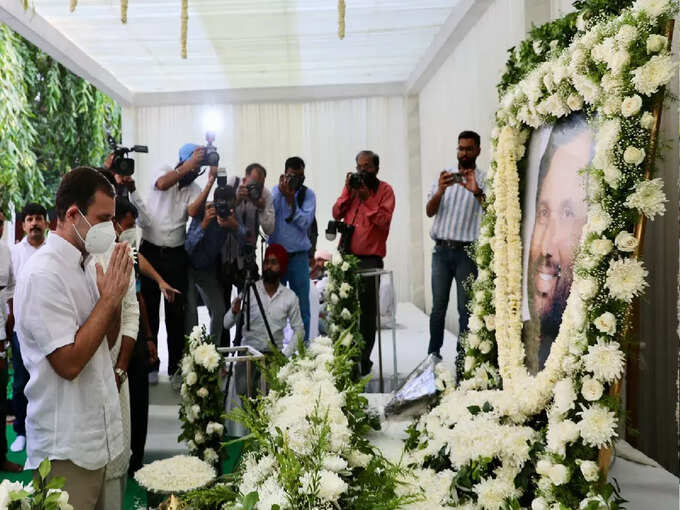 Actually, Friday was the first death anniversary of former Union Minister Ram Vilas Paswan. Chirag Paswan had organized the event at his residence in Delhi. Lalu Yadav and Rahul Gandhi met in this program. Rahul Gandhi talked to Chirag for a long time. He also gave time to Lalu Yadav. In such a situation, the discussion of creating a new political equation started. Congress and Lok Janshakti Party (Paswan) may come together in the next elections. At present, all the parties in Bihar have declared their candidates for the by-elections to be held on October 30.
Like Paswan, there is a rift in the Lalu family too.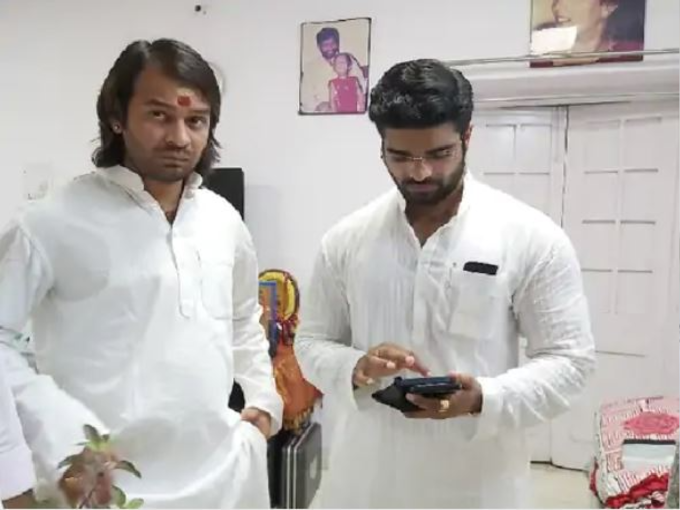 If there is a war between uncle and nephew in the Paswan family, then in the Lalu family also both the brothers have come face to face. In Patna, Chirag's uncle and Ram Vilas Paswan's brother, Union Minister Pashupati Paras also organized the death anniversary. In this, Tej Pratap Yadav, elder son of Lalu Prasad Yadav reached. Which may also be the beginning of a new equation in the future. Paras warmly welcomed Tej Pratap. On the other hand, Bihar Chief Minister Nitish Kumar is also eyeing the legacy of Ram Vilas Paswan. He was also seen pleading for his old friendship with Paswan in the tribute meeting organized by Paras.
.