Islamabad
Imran Khan has been furious after the suicide attack on Sunday in Quetta, Pakistan that killed four soldiers. Tehreek-e-Taliban Pakistan is said to be behind this attack. This is a terrorist faction of the Taliban of Afghanistan, which is active in many provinces of Pakistan. Pakistan has also appealed to the Taliban several times to stop the TTP. But, each time the Taliban has advised Pakistan to deal with the TTP on its own.
suicide bomber was riding a motorcycle
Balochistan police have said that the suicide bomber was riding a motorcycle. He rammed his car at the checkpost of the Frontier Corps. After which there was a loud explosion. Four soldiers of the Frontier Corps of the Pakistan Army were killed and 19 people were injured in this blast. The Balochistan Counter-Terrorism Department (CTD) confirmed that the suicide attack had targeted the Sohana Khan FC checkpost on Mustang Road.
Taliban Pakistan News: Taliban gave a blow to Pakistan, said – we do not have control over TTP terrorists, talk for yourself
Imran got angry by tweeting
Imran Khan tweeted and condemned the Tehreek-e-Taliban Pakistan (TTP) suicide attack. He wrote that my condolences are with the families of the martyrs and pray for the recovery of the injured. Salute to our security forces and their sacrifice to keep us safe by thwarting the designs of foreign backed terrorists.

Pakistan: Quetta, capital of Balochistan, shaken by bomb blast, 3 security personnel killed, 20 injured
Pakistan lost its sleep due to TTP attacks
According to the Business Recorder report, in June 2014, Pakistan Army's Operation Zarb-e-Azb broke the back of the TTP. Then its terrorists fled from Pakistan to Afghanistan. Now for the last few years these terrorists have returned back to Pakistan and are continuously attacking and damaging the army and properties. Due to TTP attacks in many states, the Pakistani government and army have been sleeping.

Pakistan: Explosion again near Serena Hotel in Quetta, 2 policemen killed, 8 injured
Imran's home state TTP hideout
The government of Pakistan blacklisted Tehreek-e-Taliban Pakistan in 2008. TTP has carried out many major attacks in Pakistan in the last 10 years. The biggest stronghold of this terrorist organization is Imran Khan's home state Khyber Pakhtunkhwa. Recently, TTP terrorists attacked the bus of Chinese engineers in Khyber Pakhtunkhwa and killed 13 people. Not only this, a day before this attack, the Pakistani army was attacked in the same state and killed one of their captains and a jawan.

Quetta Serena Hotel Blast: Rebels blew up hotel targeting Chinese ambassador to Pakistan, narrowly escaped
Taliban gave this advice to Imran government
Sources associated with Tehreek-e-Taliban Afghanistan (TTA) said that this terrorist organization has bluntly told the Pakistan government that they cannot expel TTP terrorists from Afghanistan. He has also expressed his inability to stop the use of Afghan land to carry out terrorist attacks on Pakistan. The TTA has appealed to the Government of Pakistan to hold peace talks with the TTP itself.

Powerful bomb explodes again in Pakistan's restive Balochistan, killing five
Pakistan scared by the deteriorating situation in Afghanistan
Pakistan fears that if the violence in Afghanistan reaches its peak, about 650,000 to 750,000 refugees will come to their countries. In such a situation, by joining these refugees, fighters of many terrorist organizations including TTP can infiltrate into Pakistan.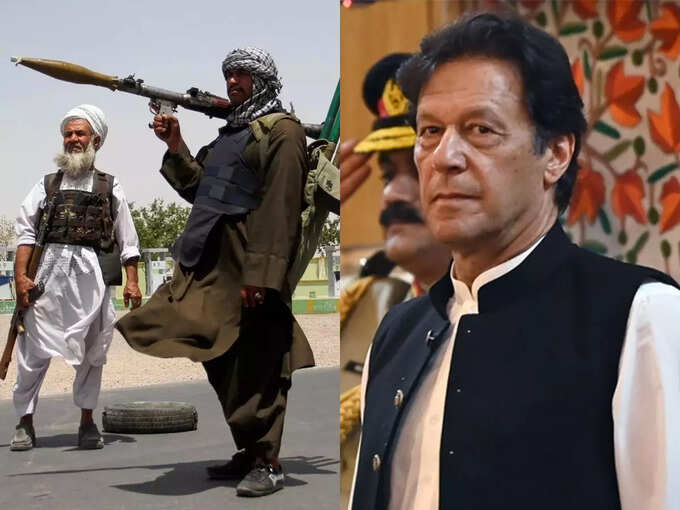 Imran Khan upset with TTP
.