New Delhi
After China, India is now standing on the cusp of an unprecedented power crisis. The reason is the shortage of coal. Of the total 135 coal-fired power plants in the country, more than half have only 2-4 days' coal stock left. In a country like India, where 70 percent of electricity is produced from coal, this crisis simply means the danger of power failure. That too at a time when the festive season is about to start, when the demand for electricity increases. Both industrial and domestic electricity consumption are at peak levels.
It is not that this crisis has arisen suddenly. With the weakening of the second wave of the Corona Pandemic, the demand for electricity in India increased rapidly. In the last two months alone, there has been a jump of about 17 percent in electricity consumption as compared to the same period of 2019 (pre-Covid). During the same period, global coal prices increased by 40 per cent, bringing down India's coal imports to a two-year low. The result is in front. India, the world's second-largest coal importer and fourth-largest stockholder, no longer has enough stocks.
According to data from the Central Electricity Authority (CEA), more than half of the 135 coal-fired power plants in the country had an average coal stock of only four days at the end of September. Whereas in early August it was an average of 13 days. Dealing with the current coal crisis is a big challenge for Asia's third largest economy.

Power crisis deepens in Rajasthan, lights will remain on for 1 to 4 hours in many districts including Jaipur, double effect on farmers
Due to the shortage of coal, production in many power plants has stopped. Its heat is also being felt in some states. In the national capital Delhi, messages from the power company have also started coming to the consumers to be ready for power cuts for a few hours due to shortage of coal. Unannounced power cuts have already started in some states and if the crisis does not go away, then this situation is going to come soon in other states too. Andhra Pradesh Chief Minister YS Jagan Mohan Reddy has written a letter requesting Prime Minister Narendra Modi to intervene in view of the gravity of the coal crisis. Cities like Patiala in Punjab are facing power cuts of 4 to 4 hours.

China Power Crisis: Coal means that weak vein, due to which China is suffering tonight
Due to the shortage of coal, the ongoing power crisis in Uttar Pradesh may worsen in the coming days. According to Power Corporation officials, there is no improvement in coal supply before October 15. Due to humidity and increasing demand for electricity, there is severe power cut from rural areas to urban areas of the state. In rural areas, there is an announced cut of 4 to 5 hours, then urban consumers are also facing power crisis for hours unannounced. If the situation remains like this, then the announced cuts may have to be made in the cities as well. Presently the power demand in the state is between 20,000 to 21,000 MW. At the same time, the supply is being done only up to 17,000 MW. Most of the power cuts are happening in rural areas of Purvanchal and Madhyanchal.

Coal Crisis Bihar: In the midst of coal crisis, there will be no power shortage in Bihar, Energy Secretary said – will meet the demand by paying higher rates in Durga Puja
Rajasthan has been battling this crisis for the last three months. Therefore, in the rural areas of many districts of the state, the lights are going on for about seven to eight hours. Urban areas have also been hit. In many districts including the capital Jaipur, orders were given to cut power for 4 hours. If the officials are to be believed, after the shortage of coal, the reason is not being able to produce electricity. Therefore, this 'energy management' has been done to maintain the demand and supply. Under this, power cuts are being done in many districts of the state including the capital Jaipur.

Maharashtra Coal Crisis: Maharashtra reached the door of darkness due to arrears of 73 thousand crores, Ajit Pawar angry with the electricity department … reached the CM
In Madhya Pradesh too, there is a danger of the power supply being affected due to the shortage of coal. Many power plants have either stopped production or are not producing at full capacity. State Energy Minister Pradyuman Singh Tomar has said that arrangements have been made to pay the dues to Coal India and there will be no shortage of power in the state, but during Navratri, its apprehension cannot be ruled out. Madhya Pradesh had 15 lakh 86 thousand tonnes of coal reserves on 6th October last year. On October 6 this year, only 2 lakh 31 thousand tonnes of coal was left. Due to this, only 2,295 MW of power is being generated in power plants with a capacity of 5,400 MW.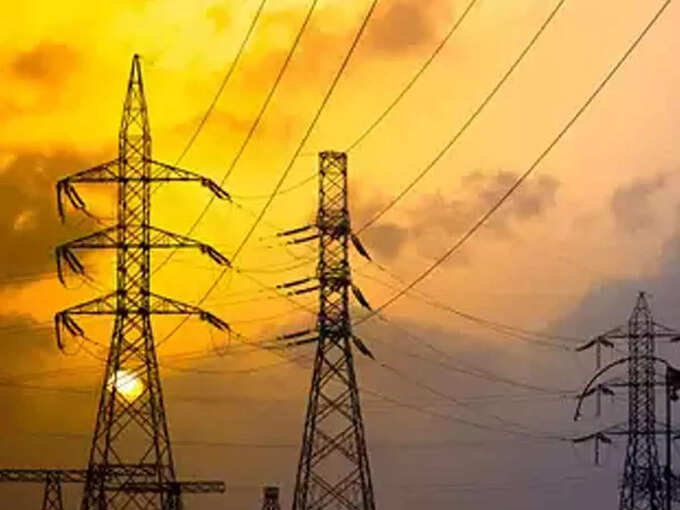 .