Highlights
PM Narendra Modi's approval rating got 70% in the survey
Mexico's President Lopez (64%) ranked second in the survey
PM Modi was also on top in the survey conducted in January this year
New Delhi
The popularity of Prime Minister Narendra Modi is increasing not only in the country but also at the global level. Narendra Modi leads the approval rating in a survey by data firm Morning Consult. In the survey, Prime Minister Narendra Modi left behind 13 great heads of the world, including US President Joe Biden and British Prime Minister Boris Johnson.
PM Modi's approval rating of 70%
In this survey by Morning Consult, PM Modi has the highest approval rating of 70%. In the survey, Mexico's President Lopez Obrador (64%) is at number two and Italy's PM Draghi (63%) is at number three. German Chancellor Angela Merkel (52%) is fourth and superpower US President Joe Biden (48%) fifth.
5 crore postcards, 20 days mega event… BJP will celebrate PM's 71st birthday with gaiety, know full details
Anger shown against Japanese PM
A similar survey was also conducted by the company on the disapproval rating. In this, Japan's PM Yoshihide Suga (64%) was at number one. The impact of people's displeasure over holding the Tokyo Olympics in Japan amid the Corona Pandemic is clearly visible in this survey. French President Emmanuac Macro is second (57%) in the survey.
PM was on top in January this year too
A similar survey was conducted by Morning Consult earlier this year as well. In that survey also PM Modi was in the first place. At that time PM Modi's acceptability rating was 55%. According to the survey in that survey, 75% of the people supported Narendra Modi. At the same time, 20% had rejected them. This gave him an overall approval rating of 55, which was higher than the rest of the leaders.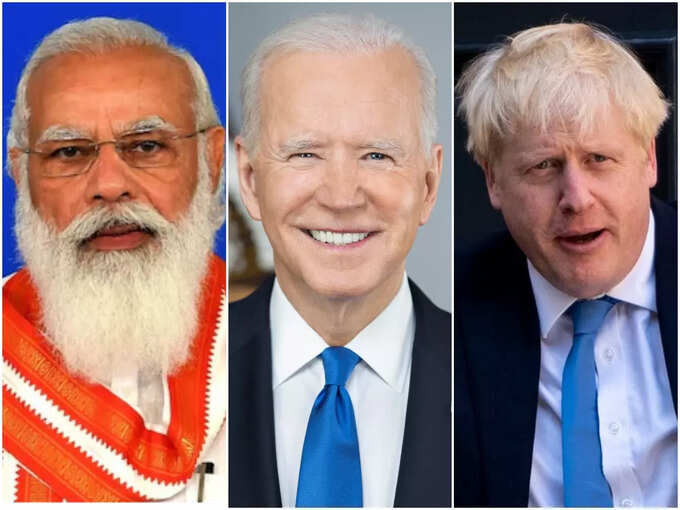 .