Highlights
According to Chetan Bhagat, the biggest ignore of good suggestions is the Congress high command
Advised to find a face like Manmohan Singh from within the party for the revival of the party
Fighter, Boxing Ring explained the current political equation between Congress, BJP
New Delhi
Eminent writer Chetan Bhagat says writing a suggestion column for the Congress seems almost pointless, as it is likely to be overlooked. Some in Congress may even agree with the suggestions. They would like these suggestions to be implemented. However, right now the Congress high command is the biggest ignore of good suggestions in India. This includes the Gandhi family, the first family of the Congress.
In his article in the Times of India, Chetan Bhagat says that already hundreds of articles, thousands of memes and lakhs of tweets are telling the Gandhi family what to do to get their party out of this massive mess. The condition of the party is getting worse every month. Yet, they maintain a meditative-like chivalry. They ignore all such good suggestions regarding their life. If their own strategy worked, they could justify ignoring everyone on earth. no they do. Yet they refuse to try anything different.
'Congress will not benefit from Lakhimpur incident…' Prashant Kishor made Rahul-Priyanka heartbreak
Chetan Bhagat says that the Congress high command definitely tries to humiliate the BJP and do its job to improve its situation. Party tweets. They criticize Modi. He alienates all the dissidents of the party. Sometimes, they even present themselves for arrest. Still, none of this really proves to be effective. Congress often wins state or local elections. This is often due to a strong regional leader or a massive anti-incumbency wave.

Finally Sonia Gandhi listened to Azad and Sibal, Congress convened CWC meeting on 16 October
He said it has come to a point where even some BJP supporters want the Congress to do better. It could be that they care about democracy. A proper opposition is vital to a level playing field with the ruling party. Some of this may be because politics is no fun without a real fight. Imagine a boxing ring where a 98 kg champion and a 38 kg lightweight fighter comes to fight. Takes out the opponent in a few seconds every time! How many people would still be interested to watch that match? And how long will people be crazy about this 98kg champion?

Punjab Congress Crisis: 'Sonia ji said – I'm sorry Amarinder', Captain told what happened over the phone
Chetan Bhagat writes that at some point or the other, even the fans of Champions will feel bad for a fighter weighing 38 kg. They can go in favor of lightweights. You can give him tips regarding nutrition. Surely, as always, the 38kg lightweight would go into an arrogant charge. So, in that spirit, here are some (perhaps pointless) unorthodox suggestions for the Congress leadership. Only they can make these suggestions work. No Congress group like the G-23, G-230 or G-2300 can help.
Find the next generation Manmohan Singh
According to Chetan Bhagat, it is now clear that the Gandhi family will neither give up power nor do the full-time work required to lead a national party for 1.4 billion people. They need a face like this. First, have some (but not huge) appeal to people. The second can be guessed about him. Third, work really hard and fourth, be extraordinarily loyal to the Gandhi family. He says that he might have mistakenly thought the same while taking Mr. Sidhu. But Sidhu is not Dr Manmohan Singh, even though they are both Proud Sikhs. Sidhu has a mind and thought process of his own. Find Party One Manmohan Singh 2.0. One who is smart, approachable, polite and obedient. Congress should find such a face and they will find it within the party. Then his face can move forward and the family back a little (only a little bit, of course).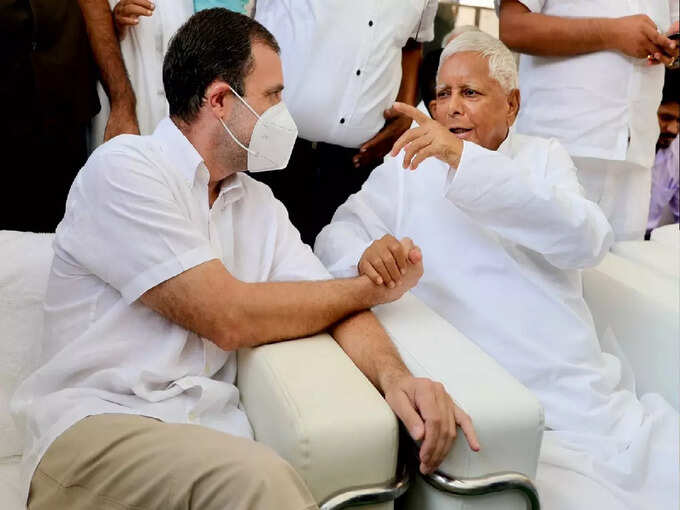 bring back justice scheme
The author says that welfare schemes cost a lot. These often don't make great economic sense, but do they garner votes! In the last Lok Sabha election, the Congress' Nyay scheme, which promised Rs 72,000 per year to low-income families, was gaining momentum. However, the Congress tightened its back on the Rafale jet scam, which did not work. He further writes that Congress is not a party to expose scams (come on, you know why). However, it may benefit the ruling party as anyone sitting in the opposition can promise anything, while the ruling party should still be responsible.

Deepender Hooda Interview: It is wrong to think that the party does not suffer due to someone's departure… Read Congress leader Deepender Hooda's candid interview
Bonus Tip: Instead of 72000, make it Rs 100001. A million sounds better and Indians love 'shagun' which ends on 1. How will we pay for this? Oh come on, don't ask such boring Economic Conclave type questions!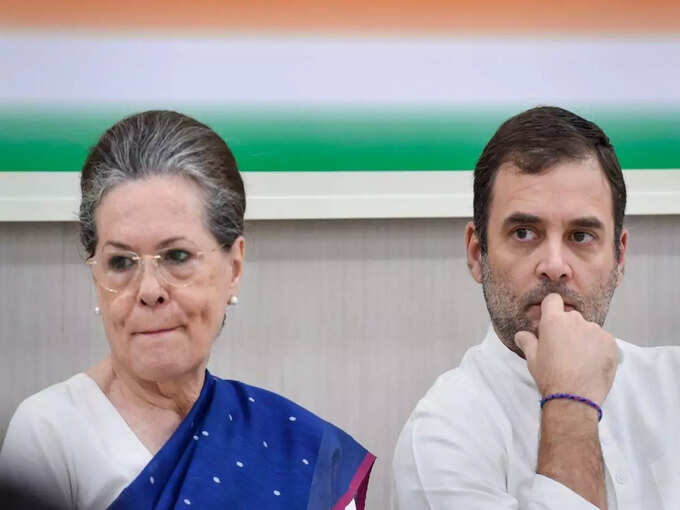 .