New Delhi
Prime Minister Narendra Modi on Sunday said that giving 100 crore doses of anti-Covid-19 vaccines to its citizens shows the power of India and the mantra of 'Sabke Prayas' and after this achievement, the country is moving ahead with renewed vigor and new energy. Used to be. Sharing his thoughts in the 82nd episode of AIR's monthly radio program "Mann Ki Baat", the Prime Minister said that he was confident about the success of India's vaccination program as he was well aware of the capabilities of the countrymen.
Familiarize yourself with the capabilities of the people of the country
He said, 'The success of our vaccination program shows the potential of India, shows the power of the mantra of everyone's effort. After 100 crore doses of vaccines, today the country is moving ahead with new enthusiasm, new energy. The Prime Minister said that he had a firm belief in this success because he was well aware of the capabilities of his country, the people of his country. He said, 'I knew that our health workers would leave no stone unturned to vaccinate the countrymen.'
PM Modi Mann Ki Baat: PM Modi said in Mann Ki Baat- After 41 years, life came to hockey, true joy only after medal
Millions of small inspiring experiences connected
He said that the figure of 100 crore doses is very big but millions of small inspirational and proud experiences and many examples are attached to it. He said, "Our health workers have set a new example with their tireless hard work and determination. He set a new benchmark in the service of humanity with his determination with innovation.

Mann Ki Baat: PM Modi said on completion of 7 years of government – ​​now India does not run under pressure from other countries
Bageshwar talks to Poonam Nautiyal
On this occasion, the Prime Minister spoke to Poonam Nautiyal, a female health worker from Bageshwar in Uttarakhand and discussed the difficulties faced by her during vaccination. He told Nautiyal, "Today I am expressing my gratitude not only to you but to every Indian who made the 'Sabko TK-free vaccine' campaign a success."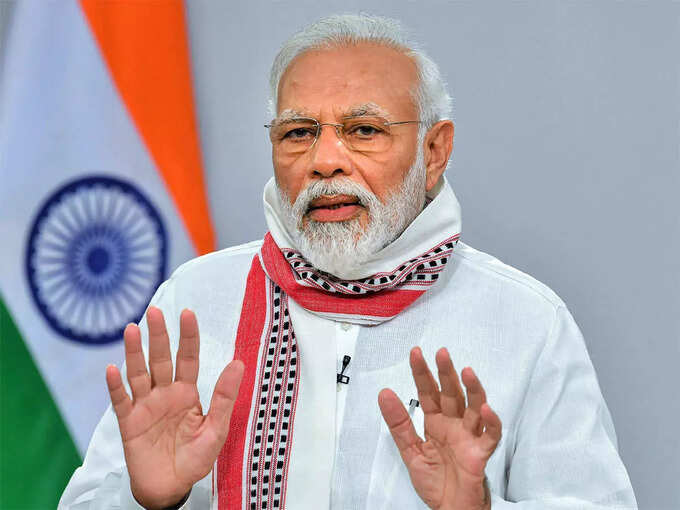 .