Highlights
Military planes were seen landing after the Taliban took over Bagram Airbase, which was a military fort of America.
It is being told that it could be the aircraft of the Chinese army, the lights of this airbase were turned on.
China is considering sending its troops to strengthen ties with the Taliban
Kabul
Military aircraft have been seen landing for the first time since the Taliban's occupation of Bagram Airbase, a US military fort in Afghanistan. It is being told that it could be the aircraft of the Chinese army. Not only this, now the lights of this airbase have also been turned on. Earlier it was claimed that China is considering sending its troops to strengthen ties with the Taliban.
British newspaper Daily Mail, citing multiple sources, claimed that several Chinese planes had landed at the air base because the Taliban did not have the capability to turn on the lights of Bagram and allow military aircraft to land or take off from there. It is being told that many Chinese aircraft have taken off and landed from Bagram airbase in the last few hours. This development comes at a time when Chinese affairs expert Yun Soon has said that after the withdrawal of America, China may be very much interested in occupying Bagram airbase.
Chinese spies tracked down Afghanistan's Bagram airport, India's tension increased
The lights of Bagram Airbase were re-lit
Earlier in July, the lights of Bagram Airbase were re-lit for the first time since the withdrawal of US troops. This military base is just an hour away from the capital, Kabul. It was occupied by the US Army for about 20 years. According to the US News and World report, China wants to send military personnel and officials necessary for economic development to the Bagram airbase. Not only this, China has also conducted a study for its Belt and Road project.
If the Chinese army captures the Bagram airbase, it will further strengthen its ties with the Taliban and this will further disappoint the US. However, the Chinese Foreign Ministry has denied the possibility of capturing Bagram airbase. Earlier it was revealed that a Chinese delegation had secretly visited the Bagram airbase in the past and conducted reconnaissance. India's tension had also increased due to this revelation.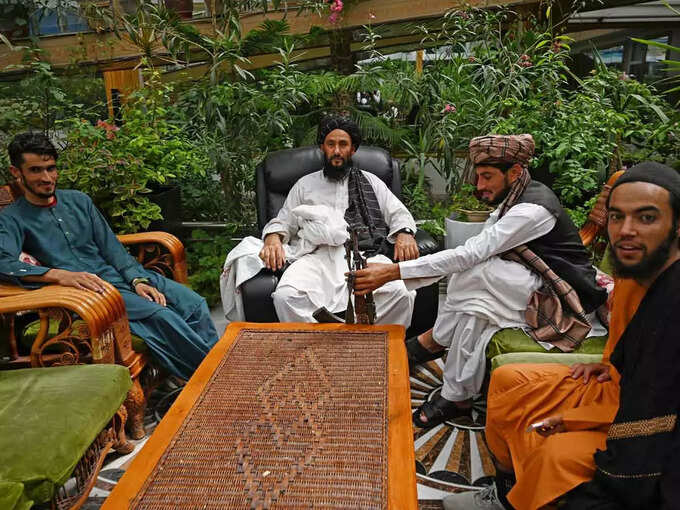 China wants to set up spy center at Bagram airbase
According to the report of CNN News 18, it is not yet clear why a delegation of high officials of China's intelligence agency and army went to Bagram airbase. However it turns out that they were allegedly collecting evidence and data against the American people. Chinese spies seem to have gone there with the help of the Taliban and Pakistan to build an 'intelligence centre' to keep a close watch on any aid to Uighur Muslims in their Xinjiang province.
According to sources, the interesting thing in this visit was that these Chinese spies had come to Afghanistan by road via Pakistan so that they could not be monitored at Kabul airport. On the other hand, India's concern has increased seriously due to the visit of Chinese spies to Bagram airfield. Highly placed sources in the Indian government said, "We are confirming the visit of the Chinese team. This is serious… if they along with Pakistan set up a base there. This will lead to terrorism and instability in the entire region.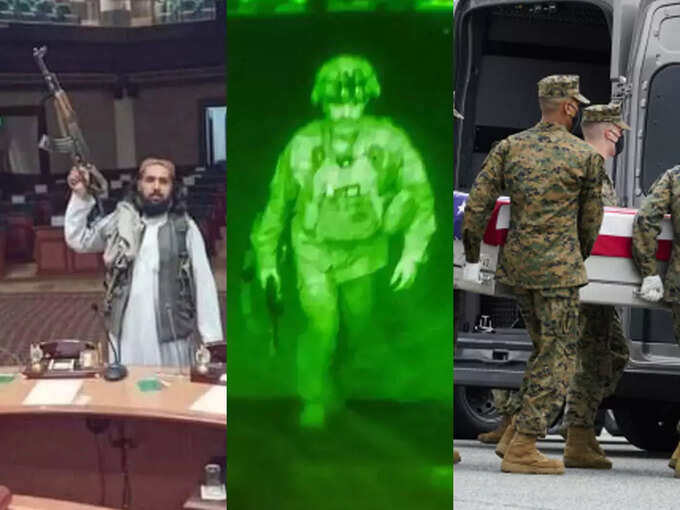 Nikki Haley warned
Earlier, Nikki Haley, senior US diplomat and former US envoy to the United Nations, warned that the US needed to keep a close watch on China after the Taliban took over Afghanistan. He had said that China may try to capture Bagram Air Force Base in the war-torn country. He can also use Pakistan to gain a strong position against India.
"We need to keep an eye on China because I think you can see China moving up to Bagram Air Force Base," Haley said. I think they are also setting foot in Afghanistan and trying to use Pakistan to build a strong position against India. So we have many challenges ahead of us. The US military left Bagram Air Force Base, which was its main military base in Afghanistan, in July this year after nearly 20 years.
This base was under US control since 2001.
Bagram Air Force Base was under US control since 2001. US Navy SEAL commandos took training at Bagram Airbase to kill Osama bin Laden hiding in Abbottabad, Pakistan. Later these commandos left from Jalalabad Air Base. The base also housed the office of the commander who commanded the air operations in Afghanistan. This airfield was built by the Soviet Union in the 1950s. When the Soviet Union invaded Afghanistan in 1979, this base became its main base.
.