For the first time in his career, Messi is preparing to play for a club other than Barcelona. Messi, who has only played in the Spanish La Liga, is set to play in another league for the first time. All the moves of Paris Saint-Germain in France will now be at Messi's feet. The star cast includes Neymar, Killian Mbabane, Di Maria, Vinald and Verratti. Coach Mauricio Pochettino has the opportunity to become another Pep Guardiola. Football fans will be very interested to know what Messi's position in the PSG and the style of the club will be.
PSG in 4-2-3-1 formation ….
Four defenders and two midfielders will line up a supporting striker and two wingers behind the lone striker in the attack, PSG coach Pochettino said. Donnarumma is the goalkeeper. Bernat on the left wing and Hakimi on the right wing back. Marquinhos and Ramos in central defense. Vinaldam and Verratti in the middle. Neymar left wing attacker, Messi in the middle, Di Maria right wing back. Embape is the lone striker.
(AP Photo / Adrienne Surprenant)
PSG in 4-3-3 formation …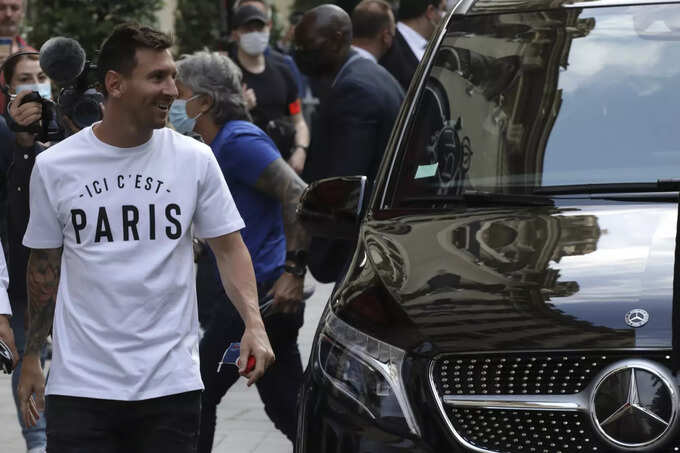 Pochettino needs to move to a 4-3-3 formation at the defensive stage. Then in front of the Neymar-Embape-Messi trio. D Maria will be out. Verratti, Guevara and Vinaldam in the middle. No change in defense.
(AP Photo / Adrienne Surprenant)
Also Read: Will cricket return to the Olympics? What is India's position? ICC target 2028!
PSG in 3-4-1-2 formation …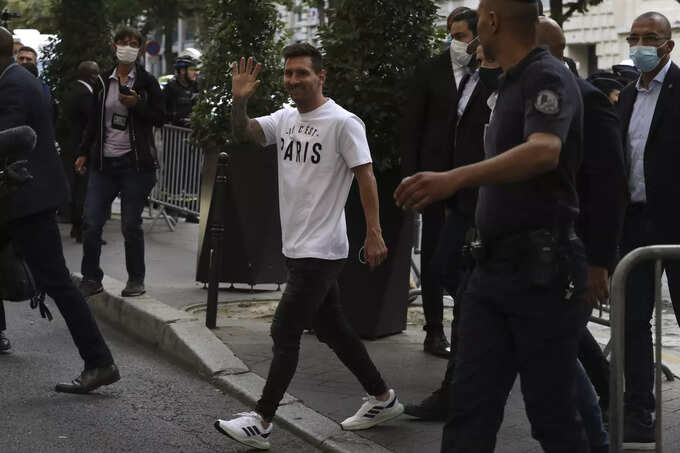 If he decides to attack consistently, he will have to experiment with three defenders. Defense will change. Kimbebe, Ramos and Marquinhos on the defensive line. Left-winger Bernat and right-winger Hakimi will be in the midfield to attack. Verratti and Vinalda will become creative midwives. Mbabane and Messi are strikers. Neymar in the playmaking role.
(AP Photo / Adrienne Surprenant)
Messi in the number 30 jersey …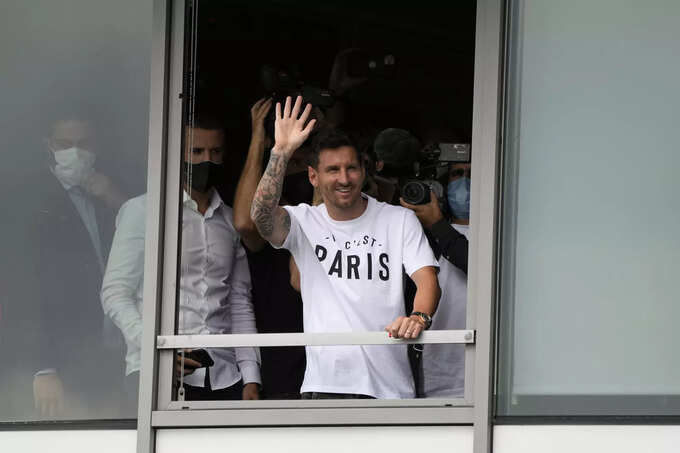 Messi made his debut for Barcelona's senior team 16 years ago wearing the number 30 jersey. Messi was first given the number 30 on the PSG as well. Messi will play in the number 10 role in the team. Messi has not trained since the Copa Amrica. Messi's first match in the French league will be against Reims on August 29. It's important to change the hangover of leaving Barcelona. Messi made the farewell speech with great concern.
(AP Photo / Francois Mori)
.