After receiving two resounding beatings against Bayern (0-3) and Benfica (3-0), Koeman's Barcelona has no choice but to beat Dinamo Kiev -this Wednesday at 18.45 in Movistar– If you do not want to face being eliminated in the group stage, something that has not happened since 2001, then with Lorenzo Serra Ferrer as coach. "We played last year against them and now they are a better team. We know they can wait for us behind, but we risk our future in the Champions League ", reflected Ronald Koeman; "If we want to have options to pass the round, we must win, there is no other remedy. The team is trained to win ".
0
Ter Stegen, Óscar Mingueza, Sergiño Dest, Busquets, Clement Lenglet, Piqué, Frenkie De Jong, Nico González, Depay, Coutinho and Pablo Páez Gavira
0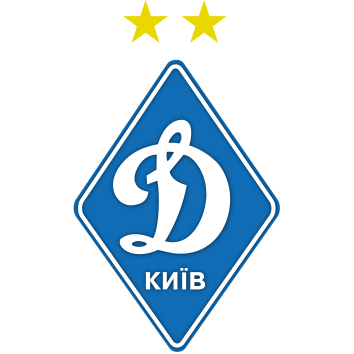 Bushchan, Kedziora, Karavaev, S. Sydorchuk, Illia Zabarnyi, Oleksandr Syrota, Tsygankov, Vitinho, Eric Ramírez, Shaparenko and Carlos De Pena
Goals
But for the Barcelona coach, however, it is not necessary to raise the bar too much. "We can compete in Europe and we have to pass the group stage, but we cannot be required to win the Champions League by comparing ourselves to other teams," he firmly revealed; "Among other things, because we have to recover the injured and there are some who are not yet at their best, which slows our aspirations a bit." Competition, in any case, that Barça has not won since 2015 and in which in recent years it has been shipwrecked with resounding defeats (Rome, Liverpool, Juve, Bayern …). "It costs more in the Champions League because the big teams have improved a lot and Barça, in the last four or five years, have lowered their level. They are rivals with balance in their squad, with 23 international players and who are in a better financial situation … It all adds up. But I can only say how long I am here and we have improved ", defended Koeman, while pointing out the last game against Valencia due to pressure without the ball and aggressiveness. "But there are many things to improve," he clarified. And he urged his captains: "We have experienced players who should be an example in these games, although the youngsters have shown that they hold the pressure because they also have important games with the team and with the national team. It is not a question of our lack of experience ".
For Koeman what is missing are parts and physics. "The key is that each player reaches their best physical level. Ansu cannot play three games in seven days, Kun played a few minutes and Coutinho must add games and minutes to improve ", he pointed out. Although he clarified: "I do not think about the game that plays or the rival because it is always the most important duel. It is better to think about the player, that he recovers as best as possible without paying attention to whether the game he plays is important or not ". The Dynamo, it is. And a lot.
Agüero: "Messi was a surprise to us"
Although he spent half an hour warming up in the band against Valencia and seemed to get tired of waiting his turn, also because the fans claimed him a couple of times, Kun Agüero smiled again when the fans sang their new battle cry on several occasions: "Kun, Kun, Kun! ". The Barça forward explained it on Tuesday. "I was not expecting a good reception and what I have to do is return that affection of the people on the field," he agreed. Messi's departure also dislodged him because if he came to the club, among other reasons it was to play with his great friend. "Messi is a past issue. At that moment we were taken by surprise but now I prefer to think ahead. As a friend, what I want is for him to enjoy football as he always did ", agreed the 19. Dorsal he chose because he used it in the U-20 World Cup in Holland (2005) and also in the national team on occasion. "Besides," he intervened; "Ansu has quite a bit of 10. He is doing very well, he is young and has a special talent that must be used."
Regarding his minutes, he clarified: "There are very good players in the team and you have to respect them. The position is won by being physically well and doing well in the games ". But there is no margin against Dinamo: "You have to win yes or yes because otherwise we are almost out of the Champions League. I know that people will be by our side helping us at all times ".
You can follow EL PAÍS DEPORTES in Facebook and Twitter, or sign up here to receive our weekly newsletter.