New Delhi
The BJP on Sunday termed the 'Kisan Mahapanchayat' in Muzaffarnagar as an 'election rally' and accused its organizers of playing politics in view of the upcoming assembly elections in several states, including Uttar Pradesh. Thousands of farmers from Uttar Pradesh and neighboring states participated in the 'Kisan Mahapanchayat' organized by the United Kisan Morcha on Sunday to protest against the three new agricultural laws of the Centre.
BJP's Kisan Morcha chief and MP Rajkumar Chahar claimed in a statement that the agenda behind the 'mahapanchayat' is related to politics and not the concerns of farmers. He said that this was not a Kisan Mahapanchayat, but a political and election meeting and the opposition and the concerned farmer organizations are using farmers to do politics.
Muzaffarnagar Mahapanchayat: Rakesh Tikait said from the platform of the Mahapanchayat, 'We will not leave the dharna site, even if our grave is built'
Chahar claimed that no other government has done as much work for the farmers as the Prime Minister Narendra Modi-led government has done in the last seven years. Farmers have been sitting on the borders of Delhi for the last nine months against the new agricultural laws of the Centre.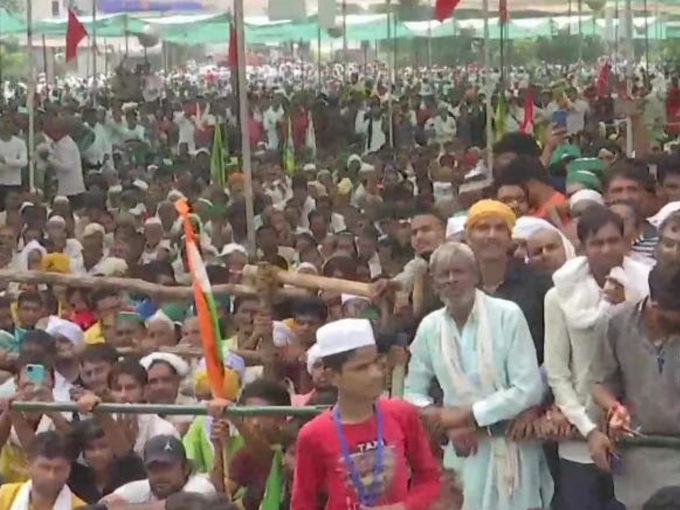 .