Pyongyang
North Korea, the champion of human rights violations around the world, has lashed out at America and Britain. In fact, dictator Kim Jong Un is said to be angry about the occupation of the Taliban after the withdrawal of US forces from Afghanistan. Following his instructions, North Korean officials have called the US and the UK countries strangling human rights. North Korea's Foreign Ministry has claimed that Australia, along with the US, Britain, are the main culprits in the Taliban occupation in Afghanistan.
Kim Jong is angry about the occupation of Taliban
The Taliban captured Kabul shortly after the withdrawal of US-led NATO forces from Afghanistan. The Taliban has also officially announced its government a few days ago. In which UN banned terrorist Mullah Akhund has been made the Prime Minister. Whereas, America's most wanted and mastermind of many terrorist incidents, Sirajuddin Haqqani has become the Home Minister of Afghanistan. Of the 33 ministers of the Taliban cabinet, 14 are included in the list of international terrorists.
North Korea Famine: The situation in North Korea is so bad, hungry people are kidnapping children of rich families
'Withdrawal of troops from Afghanistan is a crime against humanity'
Now North Korea has called the withdrawal of NATO forces from Afghanistan a crime against humanity. In its statement, North Korea said that they were also mercilessly trampling on the right to life – a fundamental right of human rights. Pyongyang also claimed that other countries, including China, Cuba, Iran and Venezuela – which are on the UN's list of the world's 10 worst human rights issues – were similarly outraged.

Kim Jong un News: North Korea on the verge of starvation, Kim Jong Un will now focus on food instead of nuclear bomb
America will not escape the decision of the International Society!
In a second statement, the North Korean foreign ministry rejected criticism of its own human rights record on the US. He directly blamed the US for the crimes against humanity in Afghanistan. North Korea also said that criminals who have violated human rights will never escape the harsh judgment of international society.

China North Korea Relations: Xi Jinping and Kim Jong Un swear together to give a befitting reply to foreign enemies
Kim Jong doing missile test keeping the public hungry
Kim Jong Un, who is giving knowledge on human rights, continues to test nuclear missiles despite North Korea's famine. Thousands of crores of rupees of poor people are also being used for this. While the Korean public is facing starvation due to the corona Pandemic. North Korea has sealed its borders since January 2020. Due to which the business has come to a standstill due to which the industries have also been closed.

Kim Jong Un: Dictator Kim Jong Un warns, serious food crisis in North Korea, starvation may come
North Korea's border is closed since January 2020
The country's border was sealed in January 2020 on the orders of Kim Jong Un to prevent Corona from entering North Korea. Due to this, there has been a shortage of food, medicines, fuel and other everyday necessities in the country of Kim Jong Un. This dictator feared that if the corona virus entered his country, the country's old and poorly equipped health system would collapse.

What is 'K-pop'? Whom Kim Jong Un told cancer, said – if caught listening, 15 years will have to be spent in labor camp
Hunger spread in far flung areas
There have recently been reports of starvation from far flung areas of North Korea. Industry and agriculture in these areas have largely come to a standstill due to lack of fuel and spare parts. Not only that, there are also widespread reports of theft in North Korea. The great thing is that information has also been received about the complicity of policemen in this. Due to this the local citizens are becoming more and more desperate.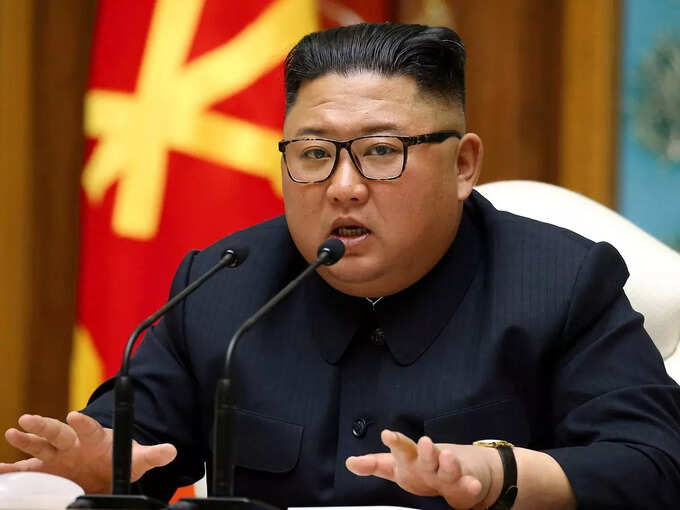 Kim Jong Un
.