Highlights
Abdullah said on the killings of civilians, everyone is feeling insecure
Said- everyone should try not to flee from Kashmir again
The tendency of youth to join terrorist organization is from many places.
New Delhi
Former Jammu and Kashmir Chief Minister Omar Abdullah has expressed concern over the recent incidents of civilian killings in the state, saying that everyone is feeling insecure. He appealed to the Union Territory Administration to inculcate a sense of security among the people of all religions. Abdullah said 28 civilians were killed in this year's terror attacks in Jammu and Kashmir and people of all religions were among the dead.
The National Conference vice-president expressed hope that the Kashmiri Pandits and Sikh community will not migrate again due to the recent attacks. "We all should make a concerted effort to ensure that there is no re-migration of minorities from Kashmir," he said. He also said that no community feels more secure than another.
When will terrorism end in Kashmir? BJP spokesperson gave the answer – it will happen before the end of Congress
Majority of the population will also have to bear the responsibility
"Whatever can be done to stop this and restore a sense of security in these communities, must be done," Abdullah said in the interview. Obviously, the administration has a big responsibility in this work, but being a majority community, we also have some part of that responsibility. We have to fulfill that responsibility.
The National Conference leader criticized the administration for trying to "win with propaganda and public relations" instead of focusing on ground realities, asking officials to look into why we stood where. Huh.

Human rights philosophy through political lens, Kashmir-Lakhimpur Kheri difference is not new
Not only the police to blame for the attacks
Abdullah refrained from describing the recent attacks as a result of intelligence agencies' failure, saying, "I think it is the result of a failure to act on the basis of intelligence. You can't just blame the police for this failure, as counter-terrorism operations are carried out by the police, paramilitary forces and the army. This is a collective failure of our counter-terrorism grid."
He claimed that for the past few months such talks were being done that attacks could be carried out targeting minorities, especially Kashmiri Pandits. Abdullah said that when such things can reach those who are not part of the government, then even the intelligence agencies must have come to know about it and they must have given this report to the people concerned.

Made paper from Bihar, covered Pir Maulana's cloak and got married, there was a conspiracy to shake Delhi
Why are youth taking up arms?
Expressing concern over the involvement of local people in various terror outfits, he said the government and political parties should be concerned on this issue. Abdullah said that the tendency of youth to join terrorist organization is not from any one area, "We hear these reports from South, Central and North Kashmir. The government needs to take some necessary steps so that the youth are not inspired by the idea of ​​taking up guns.

Kashmir Terror Attack: Is It Time For Another Surgical Strike? Country angry over the martyrdom of 5 soldiers
Abdullah recalled Prime Minister Narendra Modi's statement on June 24 this year to remove "Dil ki Doori and Delhi ki Doori" and said that if concrete steps are taken in this direction, youth's involvement in terrorist organizations will be reduced to a great extent. can be stopped.
Warned on detaining 400 people
Abdullah cautioned against the detention of over 400 people in the Valley and said, "We need to be very careful not to react without thinking." Responding to a question on the recent action of the police in Kashmir, he said that the government needs to be very careful and it should not appear to be taking any step with a tendency to take revenge.
Abdullah said the situation in Afghanistan will have no impact on the security situation in Kashmir, except that it may act as a morale booster for terrorist groups operating in the union territory.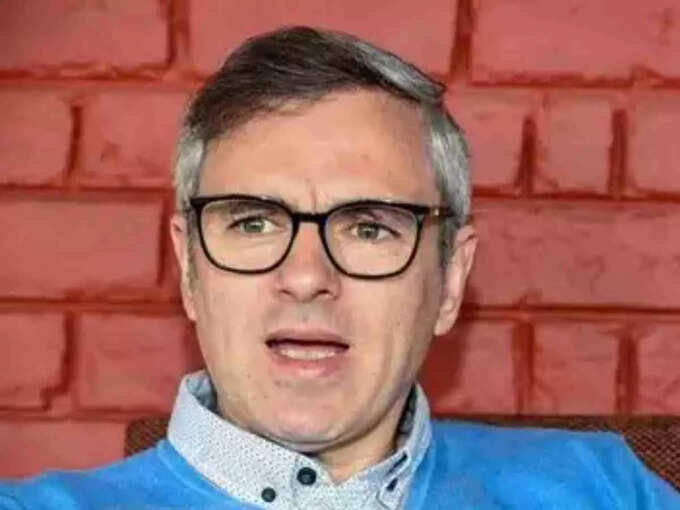 Omar Abdullah
.