Kabul
Those who attacked Gurdwara Karte Parwan in Kabul, the capital of Afghanistan, have been arrested. The Taliban confirmed the arrests of the attackers, saying they would bring them to justice. In the first week of October, some armed fighters forcibly entered this Gurudwara in Kabul. They detained the security guards and broke the CCTV cameras.
Taliban spokesman confirmed
Now Islamic Emirate of Afghanistan spokesman and minister Zabihullah Mujahid has confirmed the arrest of the accused by tweeting. He wrote that those responsible for harassing Hindu minorities in Kabul were arrested by the Kabul Police and brought to justice.
Armed attackers took the guards hostage
According to reports, 15-16 unidentified armed men reached inside the Gurudwara around noon. These people tied the hands and feet of three guards. They also broke the CCTV while going out. The incident was reported to the local administration. The damage caused in the incident was also assessed. Earlier, India World Forum President Puneet Singh Chandok had told that armed Taliban officials had entered the gurdwara.
Taliban entered inside the Gurudwara in Kabul, broke the cameras, took the guards hostage
allegation of desecrating the holy place
It was alleged that these armed attackers also insulted and damaged the holy place. In this matter, appeal was made to PM Narendra Modi and the Ministry of External Affairs to intervene in the matter. He had demanded that the security of Hindus and Sikhs be ensured in Afghanistan. Earlier it was being claimed that Afghan Sikhs were taken hostage but later it was clarified that all the three guards taken hostage were Muslim.

'Taliban had reached Kabul Gurdwara to take government arms, not giving assurance of security', about 300 people trapped there are in panic
Minorities being persecuted in Afghanistan
The Taliban have been accused of insulting other religions by following the line of Islamic fundamentalism, but the organization has recently claimed to convert itself. Atrocities against minority Afghan Sikhs and Hindus have continued in the war-torn areas of Afghanistan for decades. In particular, the area of ​​Paktia used to be a stronghold of the Mujahideen and Taliban/Haqqani groups since the 1980s. The terror of the Taliban was such that the government of Afghanistan had no interference here.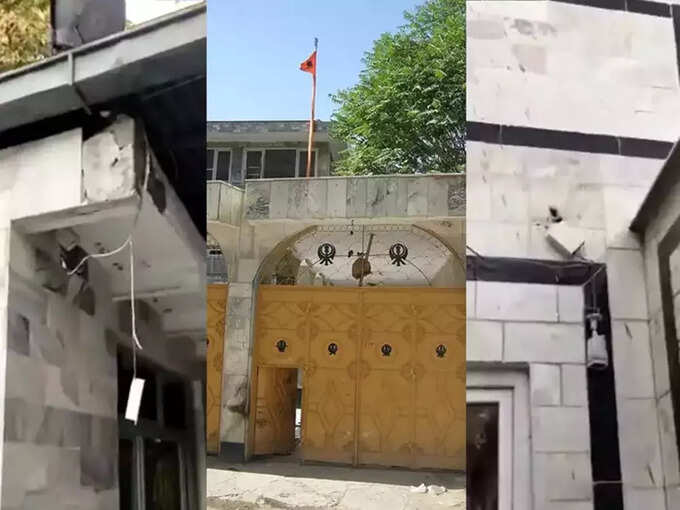 The attackers had entered this gurdwara in Kabul
.