Beijing
China has shown fierce anger just before the Quad Summit in Washington. The Chinese Foreign Ministry criticized the Quad, saying that the formation of this exclusive closed group was against the trend of the times. China also said that the Quad would not receive any support. The heads of state of the US, India, Japan and Australia are scheduled to participate in a one-on-one meeting of the Quad for the first time today.
First meeting of the Quad at the White House tonight
Prime Minister Narendra Modi and his counterparts Scott Morrison of Australia and Yoshihide Suga of Japan have gathered in the US capital on Friday for the first-ever Quad summit to be held at the White House at the invitation of US President Joe Biden. In this meeting, issues like China's increasing aggression in the Indo-Pacific, Afghanistan, Covid vaccine, mutual trade are likely to be discussed.
The future of Quad rests on India's role, will PM Modi collide with the Chinese dragon?
China said – do not target the interests of any third country
When asked about China's reaction to the Quad summit, Chinese Foreign Ministry spokesman Zhao Lijian said the grouping of four countries should not target any third country and its interests. He said that China always believes that no regional cooperation mechanism should target any third party or harm its interests. The formation of a specific closed group against any third country is against the trend of the present times and the aspiration of the countries of the region. It won't get any support.

The trio of 'Britain-America, Australia' made a great game on China, what will Modi do in the quad now?
China calls itself the creator of world peace
Defending Chinese claims in the South China Sea, the spokesman said that China is a builder of world peace, a contributor to global development and a maintainer of world order. He said, "China's development means development for peace and stability in the world and therefore everyone has to see China's contribution to peace, stability and development in the Asia Pacific… Relevant countries should do more such things." Which is conducive to solidarity and cooperation with the four countries of the region.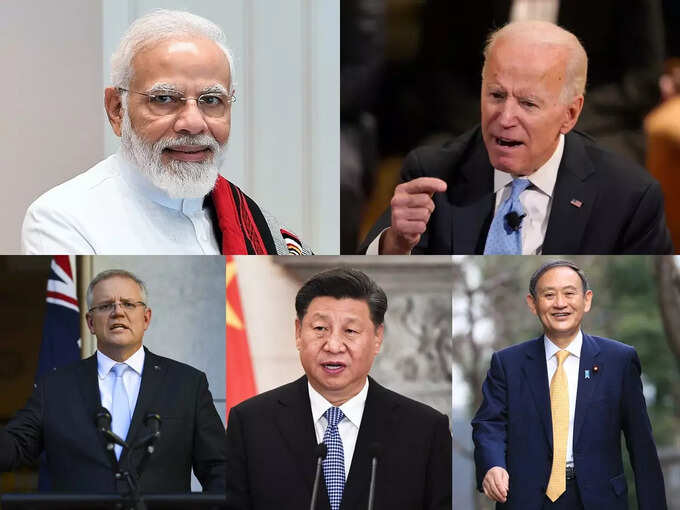 quad meeting
.