Highlights
Dubai will make big investment in Kashmir, will also invite other Muslim countries
For this, India is in contact with about half a dozen Muslim countries.
India made big preparations to surround Pakistan at the diplomatic level
New Delhi
On the issue of Jammu and Kashmir, India has made great preparations to surround Pakistan at the diplomatic level. Under this, India is starting a big campaign to get large-scale investments in Jammu and Kashmir from friendly Muslim countries. Under this, two years after the removal of Article 370 from Jammu and Kashmir, the central government has also made an important agreement in this area.
India has signed an important agreement with the UAE, under which Dubai's top industry will invest in the construction of infrastructure in Jammu and Kashmir. India believes that if Muslim countries invest in Kashmir and there will be development, then it will send a big message. It is known that on the issue of Jammu and Kashmir, Pakistan has been taking recourse to a group of Islamic countries for the last few years.
'Whether resources or not, General will have to protect Kashmir at all costs', Sardar Patel was not behind in merger
The organization of more than fifty countries also issued objectionable statements on the issue of Kashmir on several occasions, which India had to refute. Under the guise of OIC (Organization of Islamic Cooperation) countries, Pakistan has raised the issue of Kashmir in many forums for the last two years. Sometimes in the name of human rights and sometimes in the name of support of the local people there. In such a situation, if prosperous Muslim countries start investing here, then such an allegation will automatically be denied.

Jammu and Kashmir: No one came out of the house, army's last attack against terrorists started
India in contact with half a dozen Muslim countries
Also, India has good relations with UAE. After the removal of Article 370 from Kashmir, the UAE was among the few Muslim countries that refused to comment, calling it an internal matter of India. According to sources, UAE is not the only Muslim country that will invest here. India is in touch with at least half a dozen Muslim countries, including Iran, that are willing to invest. This will not only provide jobs to the local people on a large scale, Pakistan-backed terrorism will also get a diplomatic defeat. Pakistan is constantly conspiring to maintain an atmosphere of terror by promoting radical elements in Kashmir, but it will not be easy for it to ignore it after investment from Muslim countries.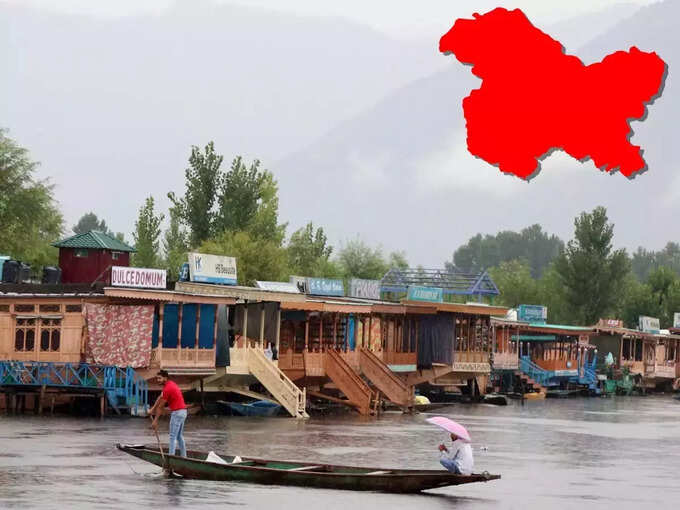 .