New Delhi
Another round of high-level military talks between India and China will take place on Sunday. This will focus on some progress in the withdrawal process from the remaining points of confrontation in eastern Ladakh. Government sources gave this information. Sources said on Saturday that the talks will begin at 10.30 am at the Moldo border point on the Chinese side of the Line of Actual Control (LAC) in eastern Ladakh.
Demand for withdrawal of troops from Depsang Bulge and Demchok
The Indian side is expected to press for resolution of the issues at Depsang Bulge and Demchok, besides demanding withdrawal of troops from the remaining points of confrontation at the earliest. The 12th round of talks between the two countries was held on 31 July. A few days after the talks, the two armies completed the withdrawal of troops in Gogra, which was seen as an important step towards the restoration of peace in the region.
'Terrorism is a tiger, it also eats the keeper', did not listen to India, will Pakistan understand China's signal?
China has tried to infiltrate twice
The 13th round of talks will take place in the backdrop of two recent incidents of infiltration bids by Chinese troops. These incidents took place in Barahoti sector of Uttarakhand and another in Tawang sector of Arunachal Pradesh. Indian and Chinese troops had a brief standoff near the Yangtze in Arunachal Pradesh's Tawang sector last week and it was resolved after talks between local commanders of both sides as per established protocol. Sources had given this information on Friday.
K9-Vajra At Ladakh LAC: China will get a befitting reply in Eastern Ladakh, Indian Army deployed K9-Vajra, know its strength
100 Chinese soldiers crossed the border in Barahoti
Even a month ago, there was a tussle between the soldiers of both the countries after around 100 Chinese soldiers crossed the LAC in Barahoti sector of Uttarakhand. Chief of Army Staff General MM Naravane on Saturday said the development of new infrastructure to sustain military build-up and large-scale deployment by China in the eastern Ladakh region is a matter of concern.
Deployment of S-400 missiles, night maneuvers, is China preparing for war?
Lt Gen PGK Menon to lead talks
He also said that if the Chinese army maintains deployment even during winter, it could lead to a LoC (Line of Control)-like situation, though not the same as an active LoC, as is the case with Pakistan on the Western Front. The Indian delegation in Sunday's talks will be led by Lt Gen PGK Menon, the commander of the 14th Corps based in Leh.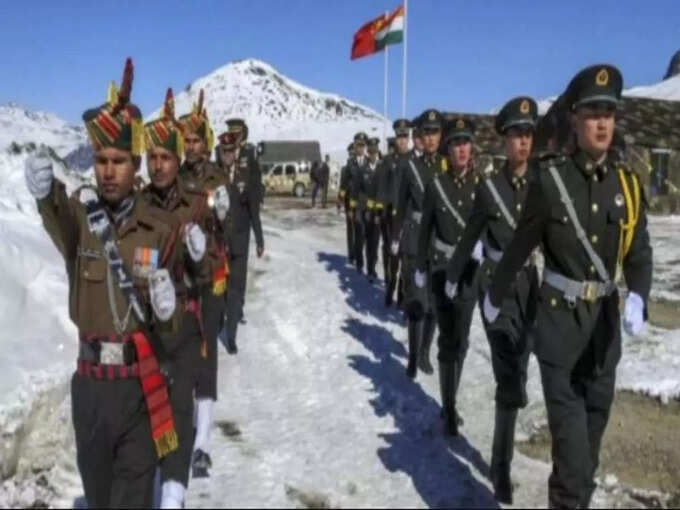 .