Kabul
The Taliban has slammed Imran Khan for the increasing interference of Pakistan in Afghanistan. This is the same Taliban whose victory has been publicly expressed by Imran Khan several times. Now a top Taliban commander has said that Imran Khan is not the representative of the people of Pakistan. The Taliban leader has even called Imran Khan a puppet.
'Imran Khan is a puppet'
General Mobeen, the Afghan Taliban commander and head of the social media team, said that Imran Khan did not come from the opinion of the Pakistani people. Imran Khan is called a puppet in Pakistan. We do not give anyone the right to interfere in the personal affairs of Afghanistan. He warned Imran Khan that if he did not obey, the Taliban would also interfere in Pakistan.
Taliban surrounded on ISI chief's visit to Kabul gave clarification, no one's interference is accepted
Ruckus in Taliban over Pakistan
The Kandahari faction led by Mullah Yakub, who became defense minister in the Taliban government, does not want any interference from the Pakistani intelligence agency ISI. The ISI wants to retain Afghanistan as a territory occupied by Pakistan. At the same time, Mulla Baradar wants that all commitments made with the US, Qatar, Britain and Pakistan should be respected. In addition, an inclusive government should be formed in Kabul with representation from minorities and women.

Pakistan Taliban Relations: Imran told a lie in favor of Taliban in SCO, said change without bloodshed in Afghanistan
Haqqani following the instructions of Pakistan
The Ghulam Haqqani network of Pakistani intelligence agency ISI does not want to share power with any other communities in Kabul. He has already outrightly rejected the participation of women in his government. The Haqqani network is currently running entirely on the behest of the ISI. In such a situation, the leaders of the opposition faction are leaving Kabul and sitting in Kandahar, the birthplace of the Taliban.

Taliban Pakistan Tension
War of supremacy broke out in Kandahar and Kabul
Mullah Yusuf and Mullah Baradar are raising their voice against Pakistan sitting in Kandahar. In Kabul, Sirajuddin Haqqani is demonstrating power at the behest of Pakistani intelligence agency ISI. The status of Sirajuddin Haqqani can be gauged from the fact that 6000 of his dreaded terrorists are patrolling in Kabul armed with heavy weapons.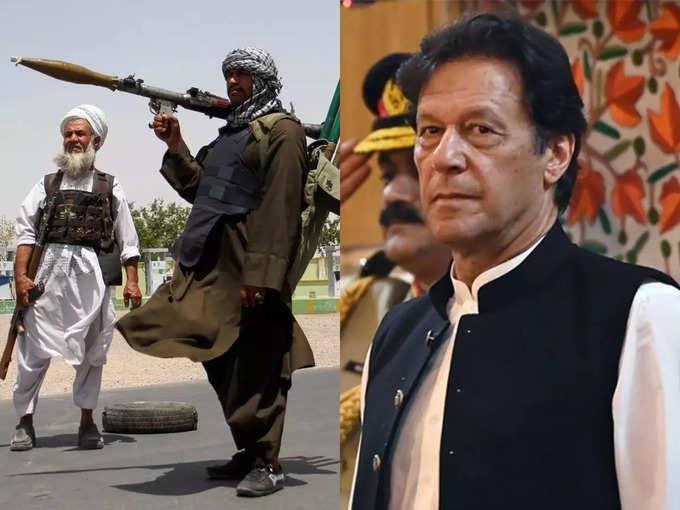 Imran Khan and Taliban
.