Highlights
Jitendra Gogi killed in gang war in court premises
Both the attackers belonging to Tillu gang were also killed in the police encounter.
Rohini Court incident in Delhi, stir in the area
New Delhi
Firing in the Rohini Court premises in broad daylight in the capital Delhi today created a stir. No one understood what had happened. Gangster Jitendra Gogi died in this gang war in the court. He was brought from Tihar Jail for court appearance. It is being told that two attackers of Gogi's rival Sunil Mann alias Tillu Tajpuria gang stabbed him with bullets.
It is being told that both the attackers had come in the dress of a lawyer and they started firing bullets seeing Gogi. It is understood that due to wearing a black coat and black pants, he got an easy entry in the court. Later, due to a flurry of bullets, the Special Cell personnel swung into action and killed both the attackers on the spot.
A 16-second video of the firing incident in the court premises has also surfaced, in which the Special Cell jawan can be seen taking the lead. On hearing the sound of gunshots, the lawyer and other people – who were there, stopped there. Firing took place in Court No. 217, Court of Judge Gagandeep Singh.
who was jitendra gogi
Jitendra Gogi is the same person who came to know this year that he was running his gang sitting behind the bars of the jail. Gogi, a resident of Alipore Delhi, has cases like murder, looting, land grabbing registered. When he was arrested in 2016, he escaped from custody within three months. At one time a reward of Rs 4 lakh was placed on him. Haryana Police had also declared a reward of 2 lakhs. He was later arrested by the Special Cell of Delhi Police.

Delhi Rohini Court Gangwar News: Who was Jitendra Mann Gogi who was killed in the gang war in Rohini Court, why Tillu gang is known enemy, read full crime horoscope
Enmity was going on since college time
Both Tillu Tajpuria and Jitendra Gogi were students of Delhi University's Shraddhanand College. The enmity between the two started from the time of college. It further increased so much that in the last 3-4 years more than 20 gang wars took place, in which many people lost their lives. In Delhi's Burari area, there was firing between these two gangs, in which three people lost their lives.
Now after this gang war in Rohini court, questions are being raised that how did the attackers enter the court premises with weapons. Questions are being raised about the security of the court.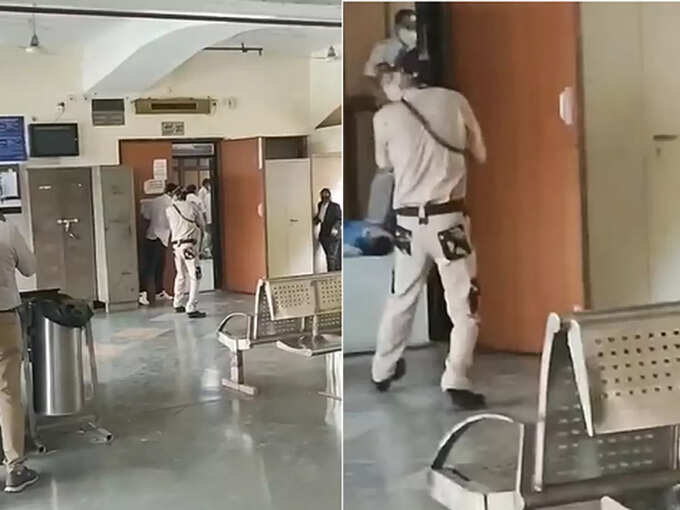 .