In two magical minutes of the first half, Betis believed they resolved the game, but then had to sweat to recover what they first thought they had won and then broke down. A slide of emotions.
3
Bravo, Álex Moreno, Edgar González, Bartra, Hector Bellerin, Rodri (Guarded, min. 69), Canales (William Carvalho, min. 79), Nabil Fekir, Guido Rodríguez, Juanmi (Diego Lainez, min. 69) and Willian José (Borja Iglesias, min. 87)
2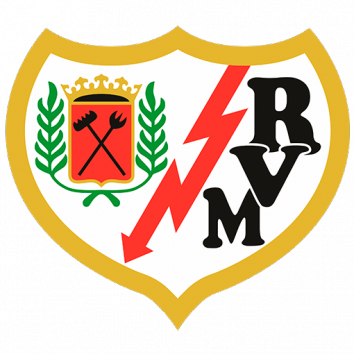 Dimitrievski, Maras (Jose Pozo, min. 87), Catena, Fran Garcia, Mario Hernández (Isi, min. 45), Unai López, Trejo (Falcao, min. 70), Balliu, Álvaro García, Pathé Ciss (Comesaña, min 45) and Nteka (Baby, min. 79)
Goals 1-0 min. 21: Alex Moreno. 2-0 min. 23: Juanmi. 2-1 min. 45: Nteka. 2-2 min. 64: Álvaro García. 3-2 min. 74: Willian José.
Referee Ricardo de Burgos Bengoetxea
Yellow cards Álvaro García (min. 30), Edgar González (min. 31) and Trejo (min. 60)
In the 21st, Álex Moreno shot hard, by high, the ball that Rodri gave him, who had hit a parallel walk to the area looking for a friend to deliver the present. A little later, Canales looked for Juanmi from midfield, who controlled with his rear first, then with his knee, and according to the Rayo Vallecano players, also with his hand. His shot slipped next to the post and the VAR, after many disquisitions, pointed out that there was no infraction by the striker, so the Ray was stunned by such an important punishment in such a short period after nothing relevant had happened until then.
Betis had exhibited Bellerín's ability to become the knife that cuts butter for the band; that of Canales to draw like a compass with his right hand stuck in the grass and his left hand executing perfect figures; that of Fekir to have the character of a beast and movements of a butterfly. But the Thunderbolt had absorbed the Betic din like the walls of a recording studio. Until at minute 21, someone opened the door and the noise of Betic escaped. It could have been worse for Iraola's men, who, stunned, watched the run and Bellerín's shot that Dmitrievski stopped with his save.
But Betis thought it was all done. He controlled without problems and waited for the rest, when in the discount, after a couple of mistakes, Álex Moreno made the mistake of giving the ball to Claudio Bravo looking at the stands, as if October were April and Villamarín la Maestranza and instead from Bravo, there was Trejo pulling up his socks when the unexpected ball arrived. He dodged the goalkeeper and left it to Nteka to push.
And midway through the second half, when nothing happened, which was what Betis wanted, Álvaro García finished a combination between Trejo and Ntteka, a lethal couple, to tie the game. Betis had everything and suddenly he was left with almost nothing, although Willian José fixed the mess of a penalty committed by Baillú, from which Álex Moreno, the protagonist in one area and in the other, stole his wallet.
You can follow EL PAÍS DEPORTES in Facebook and Twitter, or sign up here to receive our weekly newsletter.