Highlights
More than 40 thousand new corona cases are coming in the country for six consecutive days.
A few weeks ago, the number of daily new cases had gone down to 26 thousand.
However, the rising corona case in Kerala has again raised concern.
New Delhi
The daily new corona cases in Kerala are not decreasing due to which the concern is increasing day by day. On the other hand, there has also been an increase of 10.5% in the deaths due to corona across the country last week. Meanwhile, even on the biggest weapon of fighting Corona, that is, on the vaccination front, we are not able to move forward according to the target. However, the month of August has been the best in terms of average vaccination.

Need to speed up vaccination
For the first time on Friday, 10 million doses of anti-Covid-19 vaccine were administered across the country. However, this trend could not be sustained, while the target of immunization of the entire adult population of the country by the end of the year would be possible only if the pace of 10 million doses per day is achieved at the earliest. August has been the best month from the point of view of vaccination when a total of 57 lakh, 40 thousand doses were administered. If this monthly average of vaccination remains the same, it will take seven months to protect the entire adult population from Covid.
More than 40 thousand new cases for the sixth consecutive day
However, it is a matter of concern that between August 23 and 29, Covid caused 3,439 deaths in the country, compared to 3,111 deaths in the previous week (August 16 to 22). More than 40 thousand new corona cases came in the country on Monday for the sixth consecutive day. On Monday, 45,083 new cases of Covid-19 were reported in the country, 380 people died while a total of 3,76,324 patients are undergoing treatment.

Corona Third Wave: Corona case is not decreasing in Kerala, know in which states relief, from where there are signs of disaster
Kerala is giving tension
Last week alone, 19 lakh new cases were reported in Kerala, which is 55% more than its 1.25 lakh in the previous week (August 16 to 22). This is the highest level of new cases in the state after 14 weeks (May 16 to 22). In the last 13 weeks, no state had had such a high weekly figure of new corona cases.
5 children orphaned due to corona, life changed like this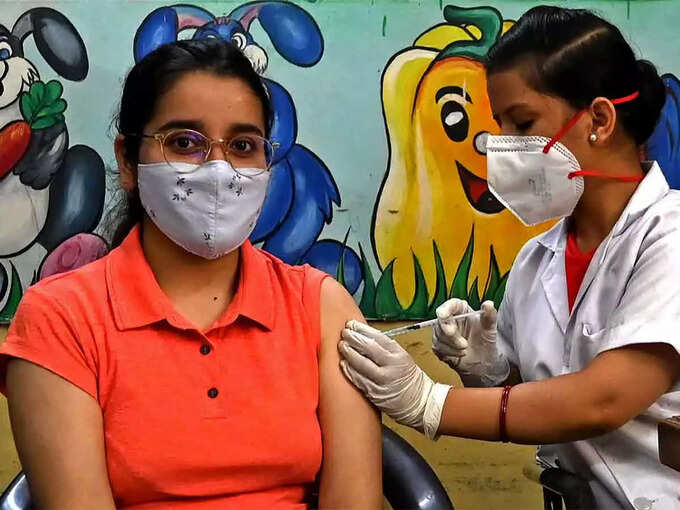 India is lagging behind in vaccination targets. (signal picture)
.