Highlights
China and Pakistan have abandoned plans to make Gwadar port the center of CPEC
China's CPEC project is part of Xi Jinping's ambitious Belt and Road project
China terrified of continuous attacks by Baloch rebels in Pakistan's restive Balochistan province
Karachi
Afraid of frequent attacks by Baloch insurgents in Pakistan's restive Balochistan province, China and Pakistan have abandoned plans to make Gwadar port the center of the China-Pakistan Economic Corridor. China's CPEC project is part of its Belt and Road project. A plan to develop Karachi port has been recently signed between China and Pakistan. The city of Karachi is the capital of Sindh province and the center of economic activity of Pakistan.
According to the Japanese newspaper Nikkei, according to the information released by Pakistan, China will spend about three and a half billion dollars on this project. A spokesperson of the Chinese Foreign Ministry has also confirmed this news. The project includes expansion of Karachi Port, construction of another fishing port and establishment of a 640 hectare trading zone. A bridge will also be built in this which will connect Karachi port with Manora Islands.
Tell India we have nuclear bombs… when there was a cry 'Hero of Pakistan' Abdul Qadir Khan
Imran termed the inclusion of Karachi as a 'game changer'
Pakistan Prime Minister Imran Khan has termed the inclusion of Karachi in the CPEC as a 'game changer'. Imran tweeted, 'This project will help in clearing the sea area for our fishing people. 20 thousand houses will be built for low-income people. Also, there will be opportunities for investors. This will make Karachi one of the developed port cities.
Actually, Gwadar port had become a big problem for China which is located in Balochistan province. Chinese citizens and their investments were constantly being attacked by Baloch rebels. Just in August, a suicide attack was carried out targeting a Chinese vehicle in the same area. Two children were killed and 3 others were injured in this. The anti-Balochs around Gwadar have been going on for a long time.


Pakistan: 'ISI chief' the reason for the dispute between Imran Khan and the army, internal discord exposed
5 lakh people will have to be moved from Karachi to another place
Not only China, Saudi Arabia is also now taking its oil refinery project from Gwadar to Karachi. Saudi Arabia is setting up an oil refinery in Karachi with an investment of $10 billion. This had dealt a big blow to the Government of Pakistan, which wanted to develop Gwadar as an energy hub. Now China is also taking its project from Gwadar to Karachi. The port of Karachi is the largest port of Pakistan.
Malik Siraj Akbar, an expert on South Asian affairs in Washington, believes that Karachi not only provides better infrastructure but also has good law and order, which is a great center for CPEC. He said that the Chinese want the CPEC to be a symbol of China's growing influence, it does not matter to them that it is being built in any area. China may have now made an agreement to develop Karachi instead of Gwadar, but its implementation is going to be very difficult. If this project starts then the mangroves will be destroyed. About 5 lakh people will have to be shifted to another place. Experts are also questioning the future of the CPEC project.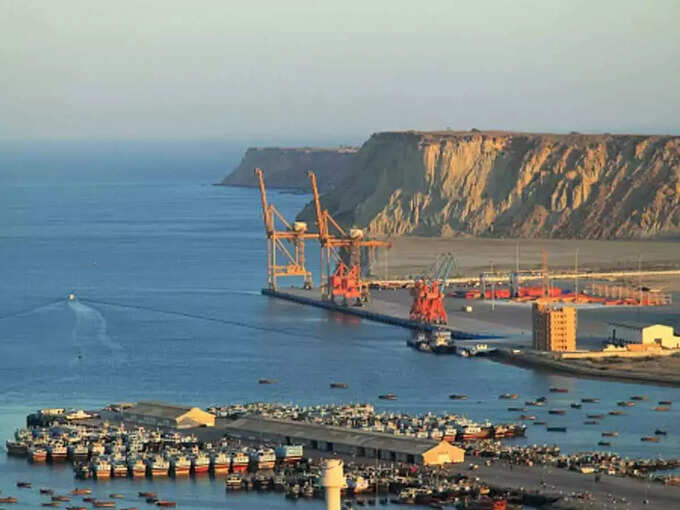 Pakistan and China will now make Karachi the center of CPEC
.