Highlights
In view of the growing threat from China, America deployed Iron Dome in Guam
America has bought two state-of-the-art versions of the Iron Dome from Israel
Iron Dome can shoot down any rocket, artillery, drone or cruise missile
Washington
In view of the increasing threat from China, the US Army is deploying Israel's Iron Dome system at the Guam Naval Base. The decision to deploy Iron Dome has been taken after seeing China's aggression in the Pacific Ocean. The US military is deploying two Iron Dome batteries to Guam. The US has purchased two state-of-the-art versions of the Iron Dome system from Israel. The system was originally designed to intercept rockets and other artillery rounds. Whereas, the new system can also shoot down low-altitude drones and cruise missiles.
US military told experimental and temporary deployment
The 94th Army Air and Missile Defense Command (AAMDC) of the US Army stationed in Hawaii has announced the deployment of Iron Dome. In which the deployment of this system was described as temporary and experimental. However, experts believe that deploying a weapon of another country in the security of its naval base in such a short time does not seem experimental from anywhere. America is already aware of the mischievous antics of China, so it is doing this deployment with caution.
Iron Beam Directed Energy Weapon: Forget the Iron Dome, Israel's new weapon Iron Beam will face the enemy
Iron Dome deployment named Operation Iron Island
The US military has also said that troops from the 2nd Battalion, 43rd Air Defense Artillery Regiment from Fort Bliss, Texas, will operate the Iron Dome Battery on Guam. Soldiers of the 38th Air Defense Artillery Brigade of the US Army stationed in Japan will also cooperate in operating this system. This entire mission has been named Operation Iron Island.

Thank you, thank you…Israel's Iron Dome blew up Hezbollah's rockets, watch video
How dangerous is Israel's Iron Dome?
The 'Iron Dome' is a short-range air defense system, designed to destroy rockets, artillery and mortars. This Israeli system has surprised the world many times with its success. Iron Dome defense system can work in all weather. According to media reports, it checks the range and direction of the target area and sounds the warning siren. Locals have 30 to 90 seconds to go to safer places after the siren is sounded.

America will be equipped with Israeli 'iron armor', will get steely security from Iron Dome
Iron Dome is Israel's security cover
After this, anticipating the attack with the help of their radar, the 'Iron Dome' operators launch counter missiles and destroy the rocket in the air. Each launcher of Iron Dome carries 20 interceptor missiles. These missiles have an unmatched ability to intercept rockets and missiles. It destroys rocket attack up to an altitude of 70 km. However, Israel also has to pay a heavy price for this. It has to spend 50 thousand dollars on each interceptor missile. In view of the threat of attack, Israel has deployed batteries of the Iron Dome system in unknown places throughout the country.

Israel's Iron Dome shoots down its own drone mistaking it for a Hamas rocket, ruckus after revelations
The Iron Dome has been protecting Israel since 2011
Israel deployed the Iron Dome system for the first time in 2011. After the Israel-Lebanon war in 2006, the Israeli government announced the creation of this system. In the Israel-Lebanon war, Hezbollah fired thousands of rockets at Israel. Taking lessons from this attack, Israel decided to build the Iron Dome system.

Why is there enmity between Israel and Hezbollah? Know all about this Shia terrorist organization in Lebanon
This Israeli company has manufactured
The Iron Dome system was built by Israel's Rafael Advanced Defense Systems. It has also been helped by Israel Aerospace Industries. The Rafale company claims that the Iron Dome is capable of deterring 90 percent of attacks. It also has a mobile version that works to provide air security to military, industries and administrative buildings. There is also a naval version of the Iron Dome which provides protection to Israeli ships at sea.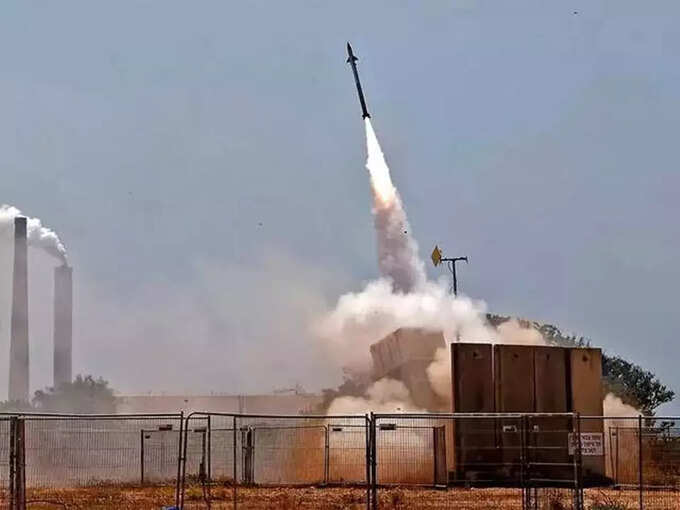 Israel's Iron Dome System
.