Highlights
Dalit youth who has converted to Christianity is not married to a girl from Dalit community. Inter-caste
Madras High Court said in a case related to reservation that caste does not change by changing religion
Actually, a Dalit youth had adopted Christianity and on this basis he got a certificate of backward class.
Man had sought inter-caste marriage certificate after marrying a Dalit girl, High Court rejected
Chennai
Leaving one religion and adopting another religion will not change the caste of a person. The Madras High Court gave this important decision on Thursday in a case related to reservation for jobs. Actually, a Dalit man had converted to Christianity by converting. He also married a girl from the Dalit community but his religion did not change. Later, the man claimed that his marriage was an inter-caste ie inter-caste marriage, so he should get the benefit of reservation in government jobs.
understand the whole matter like this
In fact, if a Dalit converts to religion, then according to the law, he is considered as a backward community (BC) in terms of reservation, and not as a scheduled caste. The person who filed the petition in the High Court belonged to the Adi-Dravidian community which comes under the Scheduled Castes. Later he converted to Christianity, which earned him the status of 'backward class'.
SC-ST did not reach the level of forward castes even after 75 years, the government bid in the Supreme Court – representation in government jobs is not enough
The man married a girl from the Arunthathiyar community in 2009. The girl also comes from SC community. The man then moved the Salem District Court seeking an inter-caste marriage certificate. She claimed that her marriage was a union of Backward Classes and SCs. In case of BC-SC inter-caste marriage, it would have got more weightage of reservation in government jobs as compared to backward class. To take advantage of this, he had moved the court. In 2015, the Salem District Court dismissed his petition.
The matter reached the High Court
He challenged the decision of the District Court in the Madras High Court. Justice SM Subramaniam said that by changing religion, a Dalit is considered as a member of the backward class. Without this, she may or may not be entitled to the Inter-caste Marriage Certificate if she has married another Dalit.

Government is going to increase the creamy layer, there is a ban on NEET counseling for 4 weeks
'Changing religion doesn't change caste'
The Madras High Court in its judgment held that when both the husband and the wife belong to the SC community by birth, their caste does not change by mere conversion. Merely because a Dalit has converted to religion and has got a certificate of 'BC' on that basis, then his marriage to a person belonging to a Dalit community cannot be considered as inter-caste.
The Court held that the division of castes as SC, ST, Backward Classes etc. cannot be the basis of inter-caste marriage certificate. The court said in its decision that if a person converting to religion starts claiming the inter-caste certificate, then it will clear the way for misuse of reservation.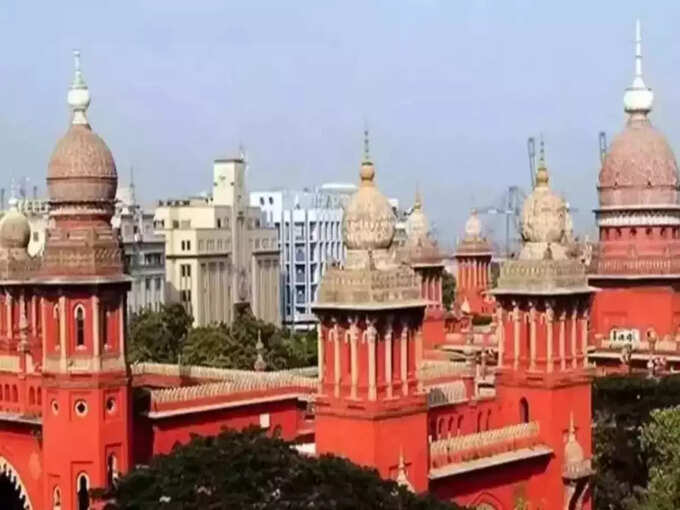 Madras High Court
,