New Delhi

After the capture of Taliban in Afghanistan, many 'Taliban sympathizers' have come to the fore in India as well. They have been openly taking the side of the Taliban. The series started only after the Taliban captured Kabul after the escape of President Ashraf Ghani from Afghanistan. These 'wandering' thinkers repeatedly targeted 'Hindutva'. Tried unsuccessfully to run such a campaign that the condition of Muslims in the country is also not right.
On Saturday, Delhi BJP spokesperson Ajay Sehrawat showed a mirror to those who were trying to malign Hindutva by linking it with the Taliban. For this, he used two pictures. Sharing these pictures on Twitter showed the difference between 'Hindutva' and 'Taliban'.

These pictures are being shared a lot on social media. In the first picture, Uttar Pradesh Chief Minister Yogi Adityanath is seen listening to the problem of a Muslim woman. The special thing is that the Muslim woman is sitting on the chair. At the same time, CM Yogi Adityanath is reading the written complaint of the woman seriously. During this, there is no fear or fear of any kind in the Muslim woman. It is known that she has come to meet her public representative with full authority.
lurking woman beating
At the same time, the second picture is seen in Afghanistan. In this, in front of the people sitting in the crowd, a Taliban man is beating a woman leaning with a stick. No one is coming forward to save him. A group of people who have formed a circle is sitting in spectacle.
Taliban has come to Afghanistan but India's politics will also be affected, understand
Sharing these two pictures, Sehrawat wrote, 'There is only such a difference between Hindutva and Taliban.' After his tweet, many people supported Sehrawat. It was widely shared on social media. People reacted fiercely by retweeting. The people opposed the Talibani methods.

The crutch of debt and help has broken, neither livelihood nor employment, how will 'Talibanistan' run?
Many 'Hamdards' have come in front
Earlier, on the 75th Independence Day, a gang of Taliban-minded people had joined to discuss the 'Twitter space'. The topic of discussion in this was 'Is the Muslim of the country free?' Among them was Jamia's 'student' and Delhi riots accused Asif Iqbal Tanha. All these people were openly expressing happiness on the return of Taliban in Afghanistan. The matter gained momentum after the audio clip went viral.
Other people have also supported
Similarly, famous Urdu poet Munawwar Rana had advocated Taliban. He compared Maharishi Valmiki to Taliban. SP MP from Sambhal in Uttar Pradesh, Shafiqur Rahman Burke, also defending the Taliban, compared it to the freedom fighters who fought for India's independence. On Friday, AIMIM Chief Asaduddin Owaisi also targeted the Narendra Modi government at the Center for crimes against women in the country. He had said that about 10 percent of girls in the country die under the age of five, but Afghanistan is worrying.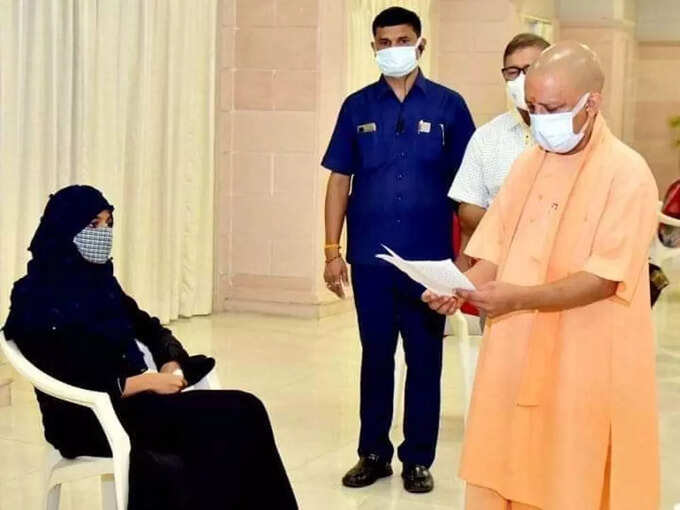 .