Betis and Leverkusen drew in a magnificent, high-intensity match, where the Andalusians managed to save a point against a rival of quality and speed. While it is true that Betis could obtain the victory, it is also true that Leverkusen enjoyed clearer chances to win the clash, very showy. The best example came on the last play, when Bravo made a chilling save to Demirbay, with everything in favor to make it 1-2.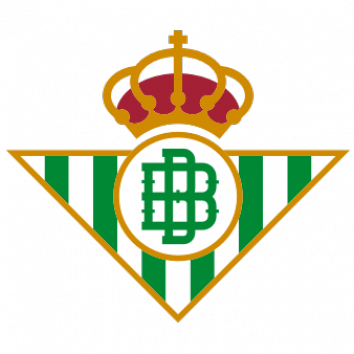 1
Bravo, Montoya, Pezzella, Edgar González, Juan Miranda (Álex Moreno, min. 45), Aitor Ruibal (Juanmi, min. 70), Guido Rodríguez, Nabil Fekir (Canales, min. 63), Joaquín (Diego Lainez, min. 45), William Carvalho and Borja Iglesias (Willian José, min. 84)
1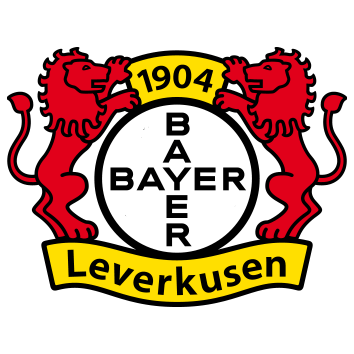 Hradecky, Jonathan Tah, Jeremie Frimpong, Edmond Faycial Tapsoba, Piero Hincapie Reyna (Mitchel Bakker, min. 75), Bellarabi (Paulo Henrique, min. 75), Kerem Demirbay, Robert Andrich, Moussa Diaby (Exequiel Palacios, min. 90) , Amine Adli (Florian Wirtz, min. 68) and Lucas Alario (Schick, min. 68)
Goals 1-0 min. 74: Borja Iglesias. 1-1 min. 81: Robert Andrich.
Referee Bartosz Frankowski
Yellow cards Juan Miranda (min. 9), Lucas Alario (min. 49), Edmond Faycial Tapsoba (min. 61), Pezzella (min. 70), Piero Hincapie Reyna (min. 70) and Moussa Diaby (min. 85)
Betis took the lead in the 75th minute from a penalty, after a hand from Frimpong, which Borja scored. Manuel Pellegrini's men could not maintain the advantage on the scoreboard because Leverkusen is a great team, even if it tied in an action by Andrich in which the ball touched Carvalho before entering the Betic goal.
The final result was a fair draw, which sees the two teams lead this group G of the Europa League with seven points. In Germany, on the next day, Leverkusen and Betis will play the first place, which gives direct access to the round of 16 of this renewed Europa League. Leverkusen showed why they have not yet lost away from home so far this season and Betis, for their part, showed that competitiveness that their coach has endowed them with. Although he suffers, he always stays in games and rarely bends his knees.
Penalty
Betis was a kind of reed that shook several times but did not break. A team very renewed by Pellegrini who met a Leverkusen who stampeded on a festive Benito Villamarín. The fact that Spanish teams are outmatched by the pace and speed of their rivals is becoming a classic in European matches. In addition, Leverkusen, although Seoane reserved Wirtz and Schick, is a tall rival. Betis went through an ordeal in the first 15 minutes, when the German team, thanks to the speed of Diaby and Frimpong, subjected the Andalusians to torture.
Leverkusen had three clear scoring chances, including a shot off the bar by Alario. Betis was saved by the job of a quality goalkeeper like Bravo. Little by little, however, Pellegrini's men were rebuilding. Guido and Carvalho began to have more of the ball and, of course, Fekir appeared to take responsibility. The game was balanced and Aitor Ruibal enjoyed an unbeatable opportunity to overtake a Betis that grew from control of the ball, the only argument given the physical display of the Germans. With the most even clash, Borja was also able to overtake Betis on the edge of halftime after a commotion in the visiting area.
The spirits tempered somewhat at the beginning of the second half. Pellegrini reinforced the left wing with the entry of Álex Moreno and Lainez, with Aitor Ruibal positioned to the left to contain the speedy Diaby. In the 72nd minute, Frimpong interrupted with his arm a foul by Canales in the Leverkusen area. Poland's Frankowski whistled a penalty after seeing the action on the monitor. Borja Iglesias scored and Betis took the lead in the final stretch. Then came the quality of this Leverkusen, who pulled off the bench and players like Wirtz and Schick in search of a tie. The goal came in a lucky action by Andrich, but the punishment could have been worse for Betis if Bravo did not mediate.
You can follow EL PAÍS DEPORTES in Facebook and Twitter, or sign up here to receive our weekly newsletter.