Villarreal is more used to playing than Athletic, at least in the last month. He faced Osasuna last Sunday, on Wednesday against Young Boys in the Champions League and from Switzerland he traveled to San Mamés, where there was a team that has not touched the ball for three weeks, since before the national team stoppage, with a game postponed by half. Is good or bad? Depending on how you look at it. The result sentences. In this case, the balance tipped towards those who rested. The Villarreal players felt their legs weighed when they had to come back.
2
Unai Simón, Balenziaga, Lekue, Daniel Vivian, Íñigo Martínez, Unai Vencedor, Dani García (Vesga, min. 89), Muniain (Nico Williams, min. 87), Berenguer (Oier Zarraga, min. 86), Raúl García (O . Sancet, min. 71) and Williams (Villalibre, min. 71)
1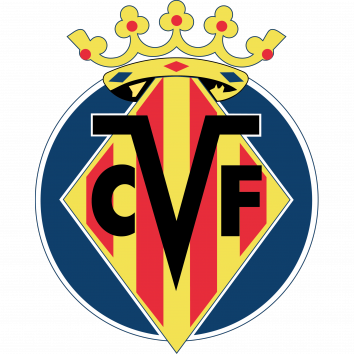 Rulli, Estupiñán, Albiol, Juan Foyth (Aurier, min. 64), Pau Torres, Coquelin (Alberto Moreno, min. 62), Capoue, Parejo, Yeremy Pino (Raba, min. 62), Arnaut Danjuma and Gerard Moreno (Chukwueze , min. 20)
Goals 1-0 min. 13: Raúl García. 1-1 min. 31: Coquelin. 2-1 min. 76: Muniain.
Referee Guillermo Cuadra Fernandez
Yellow cards Juan Foyth (min. 53), Alberto Moreno (min. 75) and Estupiñán (min. 79)
At first it seemed good for Athletic that long vacation of matches that has kept them fallow and cool. That is the impression given by the first half hour of a San Mamés that recovered color, but not heat, at least environmental, that the temperature begins to drop with the autumn of Bilbao. He bet strong from the beginning. At 11 minutes, Williams had already crashed a ball on the crossbar after a Muniain slalom, and two minutes later, with Athletic unleashed and Villarreal disappeared, a manual counterattack opened the can. Balenziaga started for his band, he quickly yielded to Muniain, who found the opening towards Williams, who already in the area, put it behind Raúl García, who arrived to shoot Rulli. A little later, the news got even worse for Villarreal, because Gerard Moreno asked for the change. The yellow team reference was leaving due to a muscle injury.
Athletic continued the same, with command in the square, without allowing the reaction of Emery's team, soft in his area, which allowed Iñigo Martínez to finish off a corner without any opposition, except that of Rulli, who saved with his knee. But perhaps the competitive vigor, the fact of playing so many games in a row, woke up Villarreal within half an hour. Almost imperceptibly he was picking up tone, and in one of these, Danjuma, powerful, took a ball, first for speed, and then stumbling, for a center into the area, which after the rebound fell to Coquelin. The Frenchman's shot hit Iñigo Martínez and misled Unai Simón.
After the break, Athletic returned by the way the game started. It was about dominating, kneading the game looking for rival fatigue and some lucky action. Lekue had a chance, in a shot at the turn that Rulli deflected to a corner kick. It was shortly after a scare from Danjuma that he again went to cruising speed to shoot for the greater glory of Unai Simón. Shortly after, Villarreal lost Foyth through injury and exhausted their trade windows with the entry of Serge Aurier, a double setback, but there was more, because at 75 minutes, the VAR notified the referee of Alberto Moreno's stomp on Vencedor. It was a penalty that Muniain converted, the best rojiblanco of the night. Not five minutes had passed when the captain was tripped by Estupiñán. This time, he gave the privilege of throwing it to Berenguer, but Athletic did not know how to close the matches. Rulli guessed the intention of the Navarrese and deflected his shot, which made the San Mamés stand live in tension until the final whistle of the referee. Villarreal, already very tired, continued to insist, but it was not enough to tie. Athletic is consolidated with its fourth victory.
You can follow EL PAÍS DEPORTES in Facebook and Twitter, or sign up here to receive our weekly newsletter.