New Delhi
In the midst of the Afghanistan crisis, terrorist organization Al Qaeda has called for 'global jihad' for the liberation of 'Islamic lands'. Al Qaeda also mentioned Kashmir in its statement issued after the departure of the last US soldier from Kabul on the midnight of August 30. NDTV quoted government sources as saying that the mention of Kashmir in the statement and the exclusion of Chechnya and Xinjiang proves that Pakistan is behind it. Meanwhile, the Taliban has said that it has the right to raise its voice in favor of Muslims around the world, including Kashmir in India.
Officials told NDTV, "Al Qaeda's statement calling for jihad is a matter of concern. The mention of Kashmir in the statement indicates a conspiracy as it was never on the agenda of Al Qaeda before. Pakistan's ISI is behind this statement. In fact, by calling for Global Jihad through Al Qaeda, ISI is giving an open message to Pakistani terrorist organizations like Lashkar-e-Taiba and Jaish-e-Mohammed to increase attacks in India.
Will India hold talks with Taliban again? Government has given priority
In its report, NDTV quoted a senior government official as saying, "Al Qaeda is trying to radicalize Muslims all over the world, it is fatal to humanity. Pakistan is taking forward its agenda. The official said that Pakistan has complete control over Al Qaeda. Even Taliban supreme leader Haibatullah Akhundzada is reportedly in the possession of Pakistani intelligence agency ISI.

Pakistan wrote 'script' for Taliban… China-Russia 'director'? What will be the scene for India
The official said that not mentioning Russia's Chechnya and China's Xinjiang in the targets of jihad is important and says a lot. Al Qaeda has said in its statement, "Liberate the Levant, Somalia, Yemen, Kashmir and the rest of the Islamic soil from the clutches of the enemies of Islam."
Meanwhile, the Taliban has once again given a statement on Kashmir. Speaking with the BBC, Suhail Shaheen, a spokesman for the Taliban's Doha office, said his group did not intend to wage an armed conflict against any country. Shaheen also said that being a Muslim, he has the right to raise his voice in favor of Muslims in India's Kashmir or in any other country.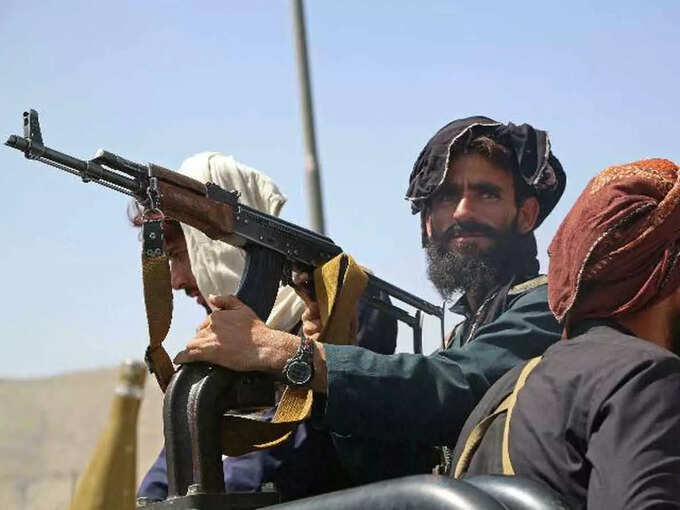 symbolic picture
.