Kabul
Former Afghan chief executive Abdullah Abdullah says the agreement between the Taliban and the US was too weak on the issue of "peace". He has called former Afghanistan President Ashraf Ghani a 'traitor'. Ashraf Ghani fled the country shortly before the Taliban entered Kabul. He first went to Tajikistan and then took refuge in Dubai on 'humanitarian grounds'.
Abdullah Abdullah while talking to India Today said that there were many flaws in our system, one wrong election after another, Ghani's not trusting the people and mistrust between him and the leadership, corruption were some of the factors that led to the country is in today's condition. He said that when the US signed a deal with the Taliban under the Doha accord, peace was its weakest part.
I will not leave Afghanistan till I die

Abdullah is still in Kabul even after being captured by the Taliban. Regarding the former Afghan President, he said that to leave the country means to join the traitors like Ashraf Ghani, which I will not do till my death. He said that the decision to stay in Kabul is a decision to stand with those who supported us and respected us as leaders. 'I have no regrets about living in Afghanistan,' Abdullah said.
taliban pakistan friendship old
He said, 'I am a citizen of the country. I don't want any place in government. I stayed just to be with people. My home is a haven for people and I am in touch with friends even outside the country. Regarding the friendship between the Taliban and Pakistan, he said that the Taliban has a close relationship with the neighboring country which is almost three decades old. The path the Taliban is following is not in the interest of the people.
country needs help
Regarding the current situation in Kabul, Abdullah Abdullah said that the humanitarian situation in the whole country is very serious. The country is in dire need of humanitarian aid. The country's economy is not progressing and the banking system needs help. More than 100 people were killed in an explosion on Friday at a mosque full of Shia Muslim worshipers in northern Afghanistan. Of these, at least 46 people were killed and dozens more were injured. An official gave this information. Meanwhile, the terrorist group Islamic State (IS) claimed responsibility for the bombings in the mosque and said its suicide bomber carried out the incident.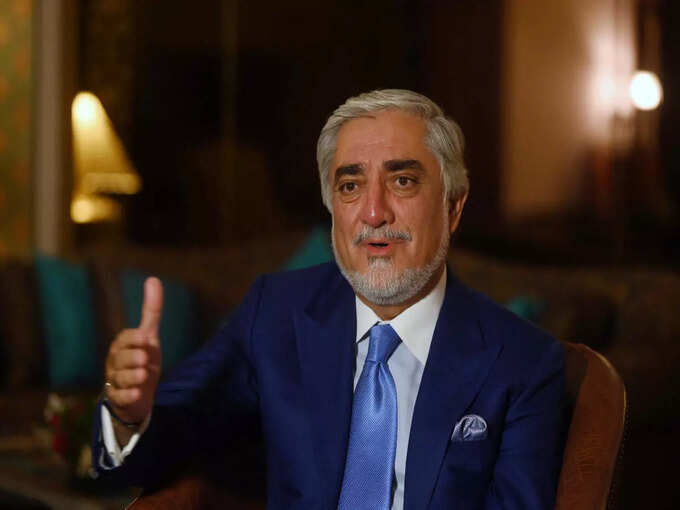 Abdullah Abdullah (File Photo)
.