Chandigarh
There is a ruckus in the Congress ahead of the assembly elections to be held in Punjab next year. In the battle of former CM Amarinder Singh vs Congress, now a series of counter-attack is going on with Pakistan's journalist Aroosa Alam. In such a situation, Pakistani journalist Arusa Alam has given a strong reaction. Arusa Alam said that she is deeply disappointed with the leaders of Punjab Congress and will never return to India. Because he is hurt by the whole incident and his heart is broken.
In fact, last week, Punjab Deputy CM Sukhjinder Singh Randhawa had said that an investigation would be conducted on the alleged ISI link of Arusa Alam. Captain Amarinder retaliated on this and in the tweets posted by his media advisor Raveen Thukral it was said that Alam had been coming for 16 years on the approval of the Government of India.


Attack on Punjab Congress
According to the Indian Express report, Arusa Alam while talking on the phone said, 'I can't believe that they can fall so low. Sukhjinder Randhawa, PPCC chief Navjot Singh Sidhu and his wife (Navjot Kaur Sidhu) are very consummates. They are trying to use me to embarrass the Captain. I want to ask him if he has become so mad that he has to use my name for his political purposes.
Who replaces his commander in the middle of war?
Arusa Alam further said, 'I have a message for him. Please grow up and organize your house. Congress has lost ground in Punjab due to its internal conspiracy. Referring to the removal of Amarinder Singh from the post of Chief Minister a few months before the assembly elections, he asked who replaces his general in the middle of a war? Now please fight your battle on your own, why are you dragging me into this Punjab Congress and government mess?


Aroosa Alam Controversy: Questions raised in Punjab on Amarinder Singh's 'Pakistani friend', now Navjot Sidhu's wife attacked in Aroosa Alam case
Who is Arusa Alam?
Arusa Alam is a Pakistani journalist and has been a journalist associated with the Ministry of Defense in Pakistan. Arusa's report on the Agusta-90B submarine deals has been in the news, leading to the arrest of the then Navy Chief of Pakistan, Mansoorul Haq, in 1997.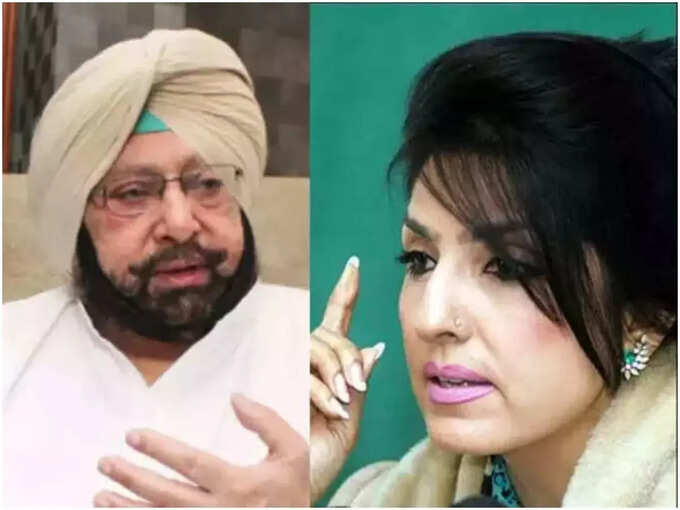 .